https://img.bookonthebrightside.com/smokyvistas/original/4440.jpg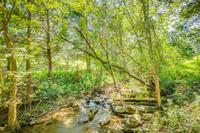 https://img.bookonthebrightside.com/smokyvistas/original/4411.jpg
https://img.bookonthebrightside.com/smokyvistas/original/4412.jpg
https://img.bookonthebrightside.com/smokyvistas/original/4413.jpg
https://img.bookonthebrightside.com/smokyvistas/original/4414.jpg
https://img.bookonthebrightside.com/smokyvistas/original/4415.jpg
https://img.bookonthebrightside.com/smokyvistas/original/4416.jpg
https://img.bookonthebrightside.com/smokyvistas/original/4417.jpg
https://img.bookonthebrightside.com/smokyvistas/original/4418.jpg
https://img.bookonthebrightside.com/smokyvistas/original/4410.jpg
https://img.bookonthebrightside.com/smokyvistas/original/4419.jpg
https://img.bookonthebrightside.com/smokyvistas/original/4420.jpg
https://img.bookonthebrightside.com/smokyvistas/original/4421.jpg
https://img.bookonthebrightside.com/smokyvistas/original/4422.jpg
https://img.bookonthebrightside.com/smokyvistas/original/4423.jpg
https://img.bookonthebrightside.com/smokyvistas/original/4424.jpg
https://img.bookonthebrightside.com/smokyvistas/original/4425.jpg
https://img.bookonthebrightside.com/smokyvistas/original/4426.jpg
https://img.bookonthebrightside.com/smokyvistas/original/4427.jpg
https://img.bookonthebrightside.com/smokyvistas/original/4428.jpg
https://img.bookonthebrightside.com/smokyvistas/original/4429.jpg
https://img.bookonthebrightside.com/smokyvistas/original/4430.jpg
https://img.bookonthebrightside.com/smokyvistas/original/4431.jpg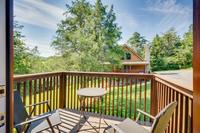 https://img.bookonthebrightside.com/smokyvistas/original/4438.jpg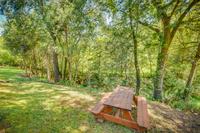 https://img.bookonthebrightside.com/smokyvistas/original/4442.jpg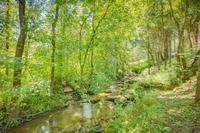 https://img.bookonthebrightside.com/smokyvistas/original/4407.jpg
https://img.bookonthebrightside.com/smokyvistas/original/4408.jpg
https://img.bookonthebrightside.com/smokyvistas/original/4435.jpg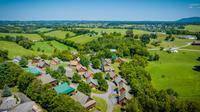 https://img.bookonthebrightside.com/smokyvistas/original/4444.jpg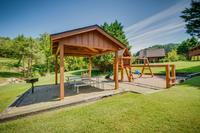 https://img.bookonthebrightside.com/smokyvistas/original/4443.jpg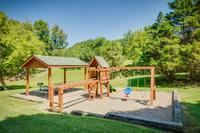 Bear Necessities Cabin
Location Details: Sevierville
Bedrooms: 3 Bathrooms: 2 Sleeps: 9
Bear Necessities Cabin
Key Features:

Cabin: Bear Necessities is a beautiful 3-bedroom, 2-bathroom cabin that comfortably accommodates up to 8 guests, making it perfect for families or a cozy couples' retreat. Walk down to the creek after a long day, and just sit and enjoy the sound of nature – or sit on the back deck and enjoy the sounds and views from your private hot tub.

Scenic Location: Situated in the picturesque Smoky Mountains, you'll wake up to breathtaking views and tranquility every morning. Less than 10 minutes from Dollywood and even, paved roads.

Private Hot Tub: Relax and unwind in your very own private hot tub, nestled on the cabin's deck. Soak away your cares while gazing at the starry night sky.

Fun and Games: The cabin boasts an arcade game and air hockey table, perfect for friendly competitions and hours of indoor fun.
Streaming Entertainment: Stay connected and entertained with high-speed Wi-Fi and streaming TV options. Catch up on your favorite shows or have a movie night with your loved ones.

Fully Equipped Kitchen: Prepare delicious home-cooked meals in the well-equipped kitchen, complete with modern appliances and all the essentials.

Outdoor Space: Enjoy the fresh mountain air on the spacious deck, complete with outdoor seating and a grill for BBQ enthusiasts.

Comfortable Bedrooms: Retreat to the cozy bedrooms after a day of adventures, each featuring comfortable beds and rustic charm. The main floor houses a master bedroom with a King sized bed & en-suite full bathroom with a tub/shower combo. Also on the main floor you'll find a Queen sized bedroom with an ensuite bathroom and tub/shower combo. The loft has two twin beds in the bunk bed, and the living room has a Queen sleeper sofa.

Convenient Parking: Ample parking is available, making it easy to come and go as you explore the surrounding area.

Nature and Adventure: Explore the natural beauty of the Great Smoky Mountains National Park, go hiking, fishing, or simply soak in the serenity of the outdoors.

Nearby Attractions: Bear Necessities is conveniently located near popular attractions, shopping, dining, and entertainment options in Sevierville, Pigeon Forge, and Gatlinburg.

Book your stay today and discover the perfect blend of mountain serenity and modern comforts. Whether you're seeking a romantic getaway or a family vacation, this cabin offers the ideal base for your Smoky Mountain adventure.
Amenities
Hot Tub

Internet/Wifi

Microwave

Dishwasher

Decorated For Christmas

Iron

Coffee Maker
Login
Please login to your account.
Travel and Insurance page not found
Damage Insurance page not found
Triphedge Insurance page not found