https://www.visitmysmokies.com/wp-content/uploads/2021/03/12032021045317_thumb.png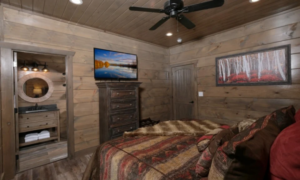 https://www.visitmysmokies.com/wp-content/uploads/2021/03/12032021045318_thumb.png
https://www.visitmysmokies.com/wp-content/uploads/2021/03/12032021045319_thumb.png
https://www.visitmysmokies.com/wp-content/uploads/2021/03/12032021045320_thumb.png
https://www.visitmysmokies.com/wp-content/uploads/2021/03/12032021045321_thumb.png
https://www.visitmysmokies.com/wp-content/uploads/2021/03/12032021045322_thumb.png
https://www.visitmysmokies.com/wp-content/uploads/2021/03/12032021045323_thumb.png
https://www.visitmysmokies.com/wp-content/uploads/2021/03/12032021045324_thumb.png
https://www.visitmysmokies.com/wp-content/uploads/2021/03/12032021045325_thumb.png
https://www.visitmysmokies.com/wp-content/uploads/2021/03/12032021045326_thumb.png
https://www.visitmysmokies.com/wp-content/uploads/2021/03/12032021045327_thumb.png
https://www.visitmysmokies.com/wp-content/uploads/2021/03/12032021045328_thumb.png
https://www.visitmysmokies.com/wp-content/uploads/2021/03/120320210453281_thumb.png
https://www.visitmysmokies.com/wp-content/uploads/2021/03/12032021045329_thumb.png
https://www.visitmysmokies.com/wp-content/uploads/2021/03/12032021045330_thumb.png
https://www.visitmysmokies.com/wp-content/uploads/2021/03/12032021045331_thumb.png
https://www.visitmysmokies.com/wp-content/uploads/2021/03/12032021045332_thumb.png
https://www.visitmysmokies.com/wp-content/uploads/2021/03/12032021045333_thumb.png
https://www.visitmysmokies.com/wp-content/uploads/2021/03/12032021045334_thumb.png
Cavern Cascades
Location Details: Pigeon Forge
Bedrooms: 4 Bathrooms: 5 Sleeps: 12
Wow! Featuring a cavern-style oasis year-round, Cavern Cascades offers up to 12 guests a private indoor pool that can't be beat! Bask beneath the waterfall, dangle your toes from the rope bridge, pig out at the snack bar, splash with the little ones in the kiddy pool, and change the pool lights to suit your mood. Nestled 3 minutes from downtown Pigeon Forge fun, this 4-bedroom cabin with a pool boasts many more enticing amenities to make your Smoky Mountain experience extraordinary. Watch movies in the theater room with a projector, soak muscles in the steamy hot tub, play cool arcade games, and check out the mountain views from the rockers. There's a large kitchen with an island, a cozy living room with a fireplace and play area, custom king suites, and a bunk room. For added convenience, tap into the complimentary Wi-Fi and toss laundry into the washer and dryer when needed.
Amenities
Fully Equipped Kitchen

Hot Tub

King Bed

Mountain View

Satellite / Cable TV

Internet/Wifi
Login
Please login to your account.
Travel and Insurance page not found
Damage Insurance page not found
Triphedge Insurance page not found