https://www.visitmysmokies.com/wp-content/uploads/2015/10/pt4.jpg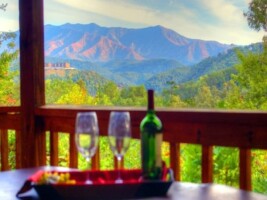 https://www.visitmysmokies.com/wp-content/uploads/2015/10/pt21.jpg
https://www.visitmysmokies.com/wp-content/uploads/2015/10/pt11.jpg
https://www.visitmysmokies.com/wp-content/uploads/2022/10/19102022011658.jpg
https://www.visitmysmokies.com/wp-content/uploads/2022/10/19102022011420.jpeg
https://www.visitmysmokies.com/wp-content/uploads/2015/10/pt3.jpg
https://www.visitmysmokies.com/wp-content/uploads/2015/10/pt5.jpg
https://www.visitmysmokies.com/wp-content/uploads/2022/10/19102022011430.jpg
https://www.visitmysmokies.com/wp-content/uploads/2022/10/19102022011410.jpg
https://www.visitmysmokies.com/wp-content/uploads/2022/10/19102022011415.jpg
https://www.visitmysmokies.com/wp-content/uploads/2022/10/19102022011800.jpg
https://www.visitmysmokies.com/wp-content/uploads/2022/10/19102022011735.jpg
https://www.visitmysmokies.com/wp-content/uploads/2022/10/19102022011547.jpg
https://www.visitmysmokies.com/wp-content/uploads/2022/10/19102022011528.jpg
https://www.visitmysmokies.com/wp-content/uploads/2022/10/19102022011454.jpg
https://www.visitmysmokies.com/wp-content/uploads/2022/10/19102022011511.jpg
https://www.visitmysmokies.com/wp-content/uploads/2022/10/19102022011520.jpg
https://www.visitmysmokies.com/wp-content/uploads/2022/10/19102022011536.jpg
https://www.visitmysmokies.com/wp-content/uploads/2022/10/19102022011556.jpg
https://www.visitmysmokies.com/wp-content/uploads/2022/10/19102022011606.jpg
https://www.visitmysmokies.com/wp-content/uploads/2022/10/19102022011619.jpg
https://www.visitmysmokies.com/wp-content/uploads/2022/10/19102022011628.jpg
https://www.visitmysmokies.com/wp-content/uploads/2022/10/19102022011638.jpg
https://www.visitmysmokies.com/wp-content/uploads/2022/10/19102022011650.jpg
https://www.visitmysmokies.com/wp-content/uploads/2022/10/19102022011706.jpg
https://www.visitmysmokies.com/wp-content/uploads/2022/10/19102022011714.jpg
https://www.visitmysmokies.com/wp-content/uploads/2022/10/19102022011725.jpg
https://www.visitmysmokies.com/wp-content/uploads/2022/10/19102022011751.jpg
https://www.visitmysmokies.com/wp-content/uploads/2022/10/19102022011806.jpg
https://www.visitmysmokies.com/wp-content/uploads/2022/10/19102022011827.jpg
Scenic Hideaway
Location Details: Gatlinburg
Bedrooms: 2 Bathrooms: 1 Sleeps: 4
LOOKING FOR THE PERFECT FAMILY GETAWAY, you have found it here at the 'SCENIC HIDEAWAY'. Tucked away here in the woods of the Smoky Mountains is your family fun destination. Wake from a great night's sleep in either King bed and sip your morning coffee while enjoying the view of Mt. LeConte. Listen to the birds and breathe the clear mountain air. Plan your day and go have fun. When you return, the cabin will be waiting for you with most of the comforts of home. If your dates are not available or to see all of my listings, please go to vacationcabinrentalgatlinburg.com for other options. Thank you.
Amenities
Fully Equipped Kitchen

Hot Tub

King Bed

Mountain View

Private/Secluded

Internet/Wifi

Fireplace

Washer & Dryer

Non-Smoking

Grill
Login
Please login to your account.
Travel and Insurance page not found
Damage Insurance page not found
Triphedge Insurance page not found