For more booking info, click here!
Smoky Mountain Chalet Rentals
P.O. Box 1695,
800-883-7134
Multiple Listings
Current Specials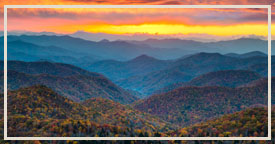 Free Night!
Excludes all holidays and reservations that include dates from mid-June through mid-August or for the month of October.
Stay 6 nights, get the 7th night free! No Promo Code Needed.
Property Rentals by Smoky Mountain Chalet Rentals
Grandma's Gift
1 Bedrooms, 1 Bathrooms · Gatlinburg
One bedroom, one bath. Sleeps 2 adults and 2 children, age 12 and under. Grandma's Gift offers g
JT's Jungle
1 Bedrooms, 1 Bathrooms · Gatlinburg
One bedroom and one bath. Sleeps 2 adults and 2 children, age 12 and under. The bedroom has Kin
Stress Relief
3 Bedrooms, 4 Bathrooms · Sevierville
Three bedrooms, 4 baths. Sleeps 6 adults and 4 children, age 12 and under. Everybody needs a litt
Noah's Ark
1 Bedrooms, 2 Bathrooms · Gatlinburg
One private bedroom plus small bunk room for children. Sleeps 2 adults and 4 children, age 12 and u
Bliss
1 Bedrooms, 1 Bathrooms · Sevierville
One bedroom, one bath. Sleeps 2 adults and 2 children, age 12 and under. Bliss is defined as a g
Mountain Lake Lodge
5 Bedrooms, 4.5 Bathrooms · Sevierville
Five bedroom, 4-1/2 bath. Sleeps 12 adults and 3 children, age 12 and under. Mountain Lake Lodge
Passion Flower
2 Bedrooms, 2 Bathrooms · Gatlinburg
Two bedroom, 2 bath. Sleeps 4 adults and 2 children, age 12 and under. This beautiful chalet ha
Enchanted
1 Bedrooms, 1 Bathrooms · Sevierville
One bedroom, one bath. Sleeps 2 adults and 2 children, age 12 and under. Enchanted offers vaulte
Fox Hollow Lodge
6 Bedrooms, 6.5 Bathrooms · Sevierville
Six bedroom, 6-1/2 bath. Sleeps 12 adults and 6 children, age 12 and under. Four bedrooms have k