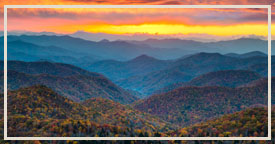 For more booking info, click here!
Autumn Ridge Rentals
505 Crest Road, TN37738
865-453-2767
Autumn Ridge Vacation Rentals are perfect for quick weekend trips, honeymoons or romantic getaways. These affordable, one-bedroom cabins feature wood burning fireplaces, full kitchens, TVs, VCRs, phones, large master bedroom with king bed, Jacuzzi tub, outdoor hot tub and washer/dryer units. It's everything you need to rekindle your romance, rest and relax! Autumn Ridge Rentals in Gatlinburg are affordable, feature amazing amenities and are just minutes away from the most popular attractions, restaurants and more! Book one of the amazing Autumn Ridge Rentals today!
Property Rentals by Autumn Ridge Rentals
Maggie's House
1 Bedrooms, 1 Bathrooms · Sevierville
This spacious cabin for two is wrapped up in old-timey mountain charm and modern conveniences! What
Nite Vu
1 Bedrooms, 1 Bathrooms · Sevierville
Nite Vu... Imagine how magnificent the star gazing from your private hot tub must be since we named
Kelci Kabin
1 Bedrooms, 1 Bathrooms · Sevierville
THIS is what you have been looking for! A real Gatlinburg cabin experience! From the carefully chose