https://www.visitmysmokies.com/wp-content/uploads/2021/01/21012021084901_thumb.jpg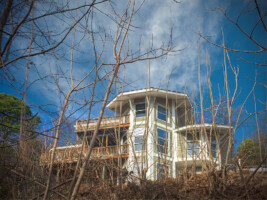 https://www.visitmysmokies.com/wp-content/uploads/2021/01/21012021084913_thumb.jpg
https://www.visitmysmokies.com/wp-content/uploads/2021/01/21012021084938_thumb.jpg
https://www.visitmysmokies.com/wp-content/uploads/2021/01/21012021085051_thumb.jpg
https://www.visitmysmokies.com/wp-content/uploads/2021/01/21012021085116_thumb.jpg
https://www.visitmysmokies.com/wp-content/uploads/2021/01/21012021085552_thumb.jpg
https://www.visitmysmokies.com/wp-content/uploads/2021/01/21012021085624_thumb.jpg
https://www.visitmysmokies.com/wp-content/uploads/2021/01/21012021085657_thumb.jpg
https://www.visitmysmokies.com/wp-content/uploads/2021/01/21012021085739_thumb.jpg
https://www.visitmysmokies.com/wp-content/uploads/2021/01/21012021090118_thumb.jpg
https://www.visitmysmokies.com/wp-content/uploads/2021/01/21012021090139_thumb.jpg
https://www.visitmysmokies.com/wp-content/uploads/2021/01/21012021090202_thumb.jpg
https://www.visitmysmokies.com/wp-content/uploads/2021/01/21012021090231_thumb.jpg
https://www.visitmysmokies.com/wp-content/uploads/2021/01/21012021090306_thumb.jpg
https://www.visitmysmokies.com/wp-content/uploads/2021/01/21012021090402_thumb.jpg
https://www.visitmysmokies.com/wp-content/uploads/2021/01/21012021090421_thumb.jpg
https://www.visitmysmokies.com/wp-content/uploads/2021/01/21012021090439_thumb.jpg
https://www.visitmysmokies.com/wp-content/uploads/2021/01/21012021090459_thumb.jpg
https://www.visitmysmokies.com/wp-content/uploads/2021/01/21012021090557_thumb.jpg
https://www.visitmysmokies.com/wp-content/uploads/2021/01/21012021090638_thumb.jpg
https://www.visitmysmokies.com/wp-content/uploads/2021/01/21012021091203_thumb.jpg
https://www.visitmysmokies.com/wp-content/uploads/2021/01/21012021091651_thumb.jpg
https://www.visitmysmokies.com/wp-content/uploads/2021/01/21012021091828_thumb.jpg
https://www.visitmysmokies.com/wp-content/uploads/2021/01/21012021091905_thumb.jpg
https://www.visitmysmokies.com/wp-content/uploads/2021/01/21012021092056_thumb.jpg
https://www.visitmysmokies.com/wp-content/uploads/2021/01/21012021092149_thumb.jpg
https://www.visitmysmokies.com/wp-content/uploads/2021/01/21012021092239_thumb.jpg
https://www.visitmysmokies.com/wp-content/uploads/2021/01/21012021092307_thumb.jpg
https://www.visitmysmokies.com/wp-content/uploads/2021/01/21012021092343_thumb.jpg
https://www.visitmysmokies.com/wp-content/uploads/2021/01/21012021092424_thumb.jpg
https://www.visitmysmokies.com/wp-content/uploads/2021/01/21012021092531_thumb.jpg
https://www.visitmysmokies.com/wp-content/uploads/2021/01/21012021092558_thumb.jpg
Wynstone
Location Details: Gatlinburg
Bedrooms: 4 Bathrooms: 4.5 Sleeps: 12
Beautiful home on a large private lot in the Chalet Village in Gatlinburg with 4 king suites. Enjoy the views of the Smoky Mountains from the decks, relax in the hot tub in the screened-in porch, or sit by the wood fireplace in the winter. Access to three clubhouses with swimming pools and tennis courts in summer. Close to skiing in the winter at Ober Gatlinburg as well as a short drive from downtown Gatlinburg and Pigeon Forge.
Amenities
Fully Equipped Kitchen

Hot Tub

King Bed

Game Room

Mountain View

Private/Secluded

Satellite / Cable TV

Internet/Wifi
Login
Please login to your account.
Travel and Insurance page not found
Damage Insurance page not found
Triphedge Insurance page not found