https://gallery.streamlinevrs.com/units-gallery/00/07/6B/original_162652927.jpeg
https://gallery.streamlinevrs.com/units-gallery/00/07/6B/original_162652934.jpeg
https://gallery.streamlinevrs.com/units-gallery/00/07/6B/original_162652935.jpeg
https://gallery.streamlinevrs.com/units-gallery/00/07/6B/original_162652940.jpeg
https://gallery.streamlinevrs.com/units-gallery/00/07/6B/original_162652938.jpeg
https://gallery.streamlinevrs.com/units-gallery/00/07/6B/original_162652941.jpeg
https://gallery.streamlinevrs.com/units-gallery/00/07/6B/original_162652939.jpeg
https://gallery.streamlinevrs.com/units-gallery/00/07/6B/original_162652933.jpeg
https://gallery.streamlinevrs.com/units-gallery/00/07/6B/original_162652929.jpeg
https://gallery.streamlinevrs.com/units-gallery/00/07/6B/original_162652928.jpeg
https://gallery.streamlinevrs.com/units-gallery/00/07/6B/original_162652930.jpeg
https://gallery.streamlinevrs.com/units-gallery/00/07/6B/original_162652931.jpeg
https://gallery.streamlinevrs.com/units-gallery/00/07/6B/original_162652932.jpeg
https://gallery.streamlinevrs.com/units-gallery/00/07/6B/original_162652991.jpeg
https://gallery.streamlinevrs.com/units-gallery/00/07/6B/original_162652996.jpeg
https://gallery.streamlinevrs.com/units-gallery/00/07/6B/original_162652993.jpeg
https://gallery.streamlinevrs.com/units-gallery/00/07/6B/original_162652994.jpeg
https://gallery.streamlinevrs.com/units-gallery/00/07/6B/original_162652992.jpeg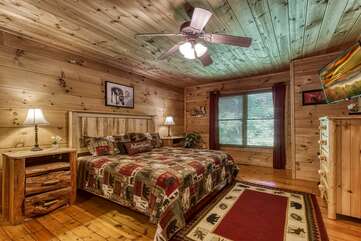 https://gallery.streamlinevrs.com/units-gallery/00/07/6B/original_162652995.jpeg
https://gallery.streamlinevrs.com/units-gallery/00/07/6B/original_162652990.jpeg
https://gallery.streamlinevrs.com/units-gallery/00/07/6B/original_162652989.jpeg
https://gallery.streamlinevrs.com/units-gallery/00/07/6B/original_162652936.jpeg
https://gallery.streamlinevrs.com/units-gallery/00/07/6B/original_162652937.jpeg
https://gallery.streamlinevrs.com/units-gallery/00/07/6B/original_162652997.jpeg
https://gallery.streamlinevrs.com/units-gallery/00/07/6B/original_162652999.jpeg
https://gallery.streamlinevrs.com/units-gallery/00/07/6B/original_162653047.jpeg
https://gallery.streamlinevrs.com/units-gallery/00/07/6B/original_162652998.jpeg
https://gallery.streamlinevrs.com/units-gallery/00/07/6B/original_162653000.jpeg
https://gallery.streamlinevrs.com/units-gallery/00/07/6B/original_159570502.jpeg
https://gallery.streamlinevrs.com/units-gallery/00/07/6B/original_159570494.jpeg
https://gallery.streamlinevrs.com/units-gallery/00/07/6B/original_159570483.jpeg
https://gallery.streamlinevrs.com/units-gallery/00/07/6B/original_159570487.jpeg
https://gallery.streamlinevrs.com/units-gallery/00/07/6B/original_159570506.jpeg
https://gallery.streamlinevrs.com/units-gallery/00/07/6B/original_159570486.jpeg
Wild Things
Location Details: Sevierville / Gatlinburg
Bedrooms: 1 Bathrooms: 1 Sleeps: 7
Wild Things
Wild Things is a spacious log cabin with vaulted ceilings offering 1 bedroom, 1 full bathroom, Jacuzzi, lofted game room with 1 twin bed and 1 full bed nestled in a wooded setting centrally located between Pigeon Forge and Gatlinburg with convenience to all the attractions and the Great Smoky Mountain National Park!
As you enter the main level, you will find a comfortable living room that offers a gas log fireplace, queen sleeper sofa, loveseat, rocker, large screen TV, DVD Player, a movie library, and board games with wood flooring, ceiling fan, and lots of window to let the natural light in. There is a fully equipped kitchen with granite countertops and wood flooring in addition to a separate dining room area that offers a table that will seat 4-6 with two benches for seating. The master bedroom offers a luxurious king bed, bedside Jacuzzi, TV, log chair, 2 easy chairs, wood flooring, and a stacked washer/dryer in one of the closets. A full bath is located on this level that offers a tub/shower combination with a built-in hair dryer for guest convenience.
Head on up to the lofted game room area, you will find a pool table, pub table for 2, an easy chair, 1 twin bed, and 1 full size bed. Perfect place for the kiddos to sleep or young adults or even challenge each other to a game of pool. Each bed is on the opposite side of the room with small triangle windows to let the natural light in as well as take in the beauty of nature.
The covered front deck offers a double rocker, two wood rockers, and a small table for guests to enjoy taking in the serene sounds of nature. There is a covered screened back deck that offers a hot tub, patio set for 4, checkerboard game, and a ceiling fan for guests to enjoy soaking in the relaxing hot tub after a long day of activities. There is a small yard area that offers a parklike charcoal grill and a picnic table for your grilling pleasure.
Don't forget your laptop! This cabin offers Free WIFI internet access. With all the luxuries that this cabin has to offer, Wild Things is perfect for couples and small families to enjoy making this their home away from home in the Smokies.
Amenities
Hot Tub

Pool Table

Washer & Dryer

Cable TV

Internet Access

Charcoal Grill

DVD Player

Non-Smoking

Wifi

Jacuzzi

Gas Fireplace
Login
Please login to your account.
Travel and Insurance page not found
Damage Insurance page not found
Triphedge Insurance page not found