Ascension Point
Ascension Point
Sevierville
Bedrooms: 3
Bathrooms: 2.5
Sleeps: 10
CHECK AVAILABILITY
https://gallery.streamlinevrs.com/units-gallery/00/08/ED/original_163677000.jpeg
https://gallery.streamlinevrs.com/units-gallery/00/08/ED/original_163676989.jpeg
https://gallery.streamlinevrs.com/units-gallery/00/08/ED/original_163677019.jpeg
https://gallery.streamlinevrs.com/units-gallery/00/08/ED/original_163676991.jpeg
https://gallery.streamlinevrs.com/units-gallery/00/08/ED/original_163676992.jpeg
https://gallery.streamlinevrs.com/units-gallery/00/08/ED/original_163676993.jpeg
https://gallery.streamlinevrs.com/units-gallery/00/08/ED/original_163676994.jpeg
https://gallery.streamlinevrs.com/units-gallery/00/08/ED/original_163677022.jpeg
https://gallery.streamlinevrs.com/units-gallery/00/08/ED/original_163677023.jpeg
https://gallery.streamlinevrs.com/units-gallery/00/08/ED/original_163677021.jpeg
https://gallery.streamlinevrs.com/units-gallery/00/08/ED/original_163676990.jpeg
https://gallery.streamlinevrs.com/units-gallery/00/08/ED/original_163677024.jpeg
https://gallery.streamlinevrs.com/units-gallery/00/08/ED/original_163676996.jpeg
https://gallery.streamlinevrs.com/units-gallery/00/08/ED/original_163676997.jpeg
https://gallery.streamlinevrs.com/units-gallery/00/08/ED/original_163676998.jpeg
https://gallery.streamlinevrs.com/units-gallery/00/08/ED/original_163677001.jpeg
https://gallery.streamlinevrs.com/units-gallery/00/08/ED/original_163677002.jpeg
https://gallery.streamlinevrs.com/units-gallery/00/08/ED/original_163677013.jpeg
https://gallery.streamlinevrs.com/units-gallery/00/08/ED/original_163677015.jpeg
https://gallery.streamlinevrs.com/units-gallery/00/08/ED/original_163677012.jpeg
https://gallery.streamlinevrs.com/units-gallery/00/08/ED/original_163677014.jpeg
https://gallery.streamlinevrs.com/units-gallery/00/08/ED/original_163677007.jpeg
https://gallery.streamlinevrs.com/units-gallery/00/08/ED/original_163677006.jpeg
https://gallery.streamlinevrs.com/units-gallery/00/08/ED/original_163677008.jpeg
https://gallery.streamlinevrs.com/units-gallery/00/08/ED/original_163677009.jpeg
https://gallery.streamlinevrs.com/units-gallery/00/08/ED/original_163677010.jpeg
https://gallery.streamlinevrs.com/units-gallery/00/08/ED/original_163677003.jpeg
https://gallery.streamlinevrs.com/units-gallery/00/08/ED/original_163677004.jpeg
https://gallery.streamlinevrs.com/units-gallery/00/08/ED/original_163677005.jpeg
https://gallery.streamlinevrs.com/units-gallery/00/08/ED/original_163676999.jpeg
https://gallery.streamlinevrs.com/units-gallery/00/08/ED/original_163677018.jpeg
https://gallery.streamlinevrs.com/units-gallery/00/08/ED/original_163677017.jpeg
https://gallery.streamlinevrs.com/units-gallery/00/08/ED/original_163677016.jpeg
https://gallery.streamlinevrs.com/units-gallery/00/08/ED/original_163677011.jpeg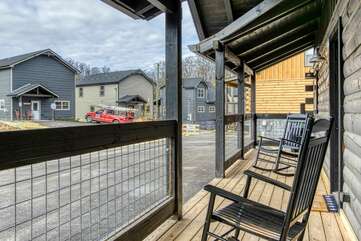 https://gallery.streamlinevrs.com/units-gallery/00/08/ED/original_163677020.jpeg
https://gallery.streamlinevrs.com/units-gallery/00/08/ED/original_163676995.jpeg
https://gallery.streamlinevrs.com/units-gallery/00/08/ED/original_164160513.jpeg
https://gallery.streamlinevrs.com/units-gallery/00/08/ED/original_164160512.jpeg
https://gallery.streamlinevrs.com/units-gallery/00/08/ED/original_164160514.jpeg
Ascension Point
Location Details: Sevierville
Bedrooms: 3 Bathrooms: 2.5 Sleeps: 10
Ascension Point
Ascension Point is a captivating 3- bedroom 2.5 bathroom cabin that offers a tucked in the mountain feel with easy paved access. The main level features a well equipped kitchen complete with modern appliances and a beautiful island, a cozy dining room with convenient access to a half bath, a spacious living room with ample seating, modern decor, a flat screen television, and notable mountain views for a backdrop, and a master suite complete with a plush king bed and relaxing soaker tub. The main level also features an expansive covered deck adorned with comfortable outdoor seating and a gas grill creating a serene space to gather to create memories while soaking up the delightful sight and sounds of nature. Small dogs are welcome!

The lower level features an action packed game room with cozy furnishings, a queen sleeper sofa, flat screen television, air hockey table, arcade game, and toddler games, a spacious laundry room equipped with a full size washer and dryer, a spacious queen bedroom with a flat screen television and two twin rollaway beds, a shared full bath with a shower and tub combination and a cozy queen bedroom with a flat screen television. The lower level also features a covered deck with comfortable outdoor seating options and a relaxing hot tub to soak away the cares of the day and plan tomorrows exciting adventures.

This newly constructed cabin features modern decor, plush bedding and seating, a relaxing soaker tub and hot tub, exciting amenities, community pool and picnic area access, and convenient access to exciting destinations like Soaky Mountain Water Park, Bass Pro Shop, Smokies Stadium, Sevierville Convention Center, Sevierville Golf Club, and the largest Buc-ee's location in the country making it the perfect family vacation destination. Small dogs are welcome! Lake lovers will be delighted to discover that Douglas Lake is a leisurely drive from the cabin and the resort picnic area features areas to plug in your boat. The resort pavilion can be reserved free of charge upon request pending availability.
Amenities
Hot Tub

Washer & Dryer

Cable TV

Internet Access

Electric Fireplace

Gas Grill

Arcade Game

Non-Smoking

Wifi

Air Hockey Table
Login
Please login to your account.
Travel and Insurance page not found
Damage Insurance page not found
Triphedge Insurance page not found