https://www.visitmysmokies.com/wp-content/uploads/2020/12/31122020011505_thumb.jpg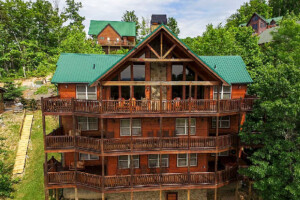 https://www.visitmysmokies.com/wp-content/uploads/2020/12/311220200115051_thumb.jpg
https://www.visitmysmokies.com/wp-content/uploads/2020/12/31122020011506_thumb.jpg
https://www.visitmysmokies.com/wp-content/uploads/2020/12/311220200115061_thumb.jpg
https://www.visitmysmokies.com/wp-content/uploads/2020/12/31122020011507_thumb.jpg
https://www.visitmysmokies.com/wp-content/uploads/2020/12/311220200115071_thumb.jpg
https://www.visitmysmokies.com/wp-content/uploads/2020/12/31122020011508_thumb.jpg
https://www.visitmysmokies.com/wp-content/uploads/2020/12/311220200115081_thumb.jpg
https://www.visitmysmokies.com/wp-content/uploads/2020/12/311220200115082_thumb.jpg
https://www.visitmysmokies.com/wp-content/uploads/2020/12/311220200115083_thumb.jpg
https://www.visitmysmokies.com/wp-content/uploads/2020/12/31122020011509_thumb.jpg
https://www.visitmysmokies.com/wp-content/uploads/2020/12/311220200115091_thumb.jpg
https://www.visitmysmokies.com/wp-content/uploads/2020/12/311220200115092_thumb.jpg
https://www.visitmysmokies.com/wp-content/uploads/2020/12/311220200115093_thumb.jpg
https://www.visitmysmokies.com/wp-content/uploads/2020/12/311220200115094_thumb.jpg
https://www.visitmysmokies.com/wp-content/uploads/2020/12/311220200115095_thumb.jpg
https://www.visitmysmokies.com/wp-content/uploads/2020/12/31122020011510_thumb.jpg
https://www.visitmysmokies.com/wp-content/uploads/2020/12/311220200115101_thumb.jpg
https://www.visitmysmokies.com/wp-content/uploads/2020/12/311220200115102_thumb.jpg
https://www.visitmysmokies.com/wp-content/uploads/2020/12/311220200115103_thumb.jpg
https://www.visitmysmokies.com/wp-content/uploads/2020/12/31122020011511_thumb.jpg
https://www.visitmysmokies.com/wp-content/uploads/2020/12/311220200115111_thumb.jpg
https://www.visitmysmokies.com/wp-content/uploads/2020/12/311220200115112_thumb.jpg
https://www.visitmysmokies.com/wp-content/uploads/2020/12/311220200115113_thumb.jpg
https://www.visitmysmokies.com/wp-content/uploads/2020/12/311220200115114_thumb.jpg
https://www.visitmysmokies.com/wp-content/uploads/2020/12/31122020011512_thumb.jpg
https://www.visitmysmokies.com/wp-content/uploads/2020/12/311220200115121_thumb.jpg
https://www.visitmysmokies.com/wp-content/uploads/2020/12/31122020011513_thumb.jpg
https://www.visitmysmokies.com/wp-content/uploads/2020/12/311220200115131_thumb.jpg
https://www.visitmysmokies.com/wp-content/uploads/2020/12/31122020011514_thumb.jpg
https://www.visitmysmokies.com/wp-content/uploads/2020/12/311220200115141_thumb.jpg
Sunset Pointe
Location Details: Sevierville
Bedrooms: 5 Bathrooms: 6 Sleeps: 12
This beautiful cabin is on a high ridge in Wilderness Mountain, and has a majestic view of the valley and surrounding mountains. With five master suites, everyone will have the best room in the house. Amenities include: a gas fireplace, a game room with a pool table and foosball table, 7 satellite TVs (including 6 flat screen HD), 1 DVD, and five jacuzzi tubs. Outside are a hot tub and decks to enjoy the panoramic view. Sunset Pointe can accommodate up to 12 people and is perfect for a family retreat.
Amenities
Fully Equipped Kitchen

Hot Tub

King Bed

Game Room

Satellite / Cable TV
Login
Please login to your account.
Travel and Insurance page not found
Damage Insurance page not found
Triphedge Insurance page not found