https://www.visitmysmokies.com/wp-content/uploads/2022/01/18012022091329.jpg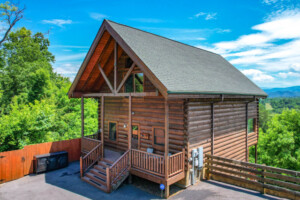 https://www.visitmysmokies.com/wp-content/uploads/2022/01/18012022091348.jpg
https://www.visitmysmokies.com/wp-content/uploads/2022/01/18012022091414.jpg
https://www.visitmysmokies.com/wp-content/uploads/2022/01/18012022091428.jpg
https://www.visitmysmokies.com/wp-content/uploads/2022/01/18012022091432.jpg
https://www.visitmysmokies.com/wp-content/uploads/2022/01/18012022091501.jpg
https://www.visitmysmokies.com/wp-content/uploads/2022/01/18012022091514.jpg
https://www.visitmysmokies.com/wp-content/uploads/2022/01/18012022091525.jpg
https://www.visitmysmokies.com/wp-content/uploads/2022/01/18012022091532.jpg
https://www.visitmysmokies.com/wp-content/uploads/2022/01/18012022091553.jpg
https://www.visitmysmokies.com/wp-content/uploads/2022/01/18012022091601.jpg
https://www.visitmysmokies.com/wp-content/uploads/2022/01/18012022091609.jpg
https://www.visitmysmokies.com/wp-content/uploads/2022/01/18012022091633.jpg
https://www.visitmysmokies.com/wp-content/uploads/2022/01/18012022091653.jpg
https://www.visitmysmokies.com/wp-content/uploads/2022/01/18012022091707.jpg
https://www.visitmysmokies.com/wp-content/uploads/2022/01/18012022091719.jpg
https://www.visitmysmokies.com/wp-content/uploads/2022/01/18012022091747.jpg
https://www.visitmysmokies.com/wp-content/uploads/2022/01/18012022091754.jpg
https://www.visitmysmokies.com/wp-content/uploads/2022/01/18012022091805.jpg
https://www.visitmysmokies.com/wp-content/uploads/2022/01/18012022091812.jpg
https://www.visitmysmokies.com/wp-content/uploads/2022/01/18012022091830.jpg
https://www.visitmysmokies.com/wp-content/uploads/2022/01/18012022091849.jpg
https://www.visitmysmokies.com/wp-content/uploads/2022/01/18012022091855.jpg
https://www.visitmysmokies.com/wp-content/uploads/2022/01/18012022091902.jpg
https://www.visitmysmokies.com/wp-content/uploads/2022/01/18012022091906.jpg
Smoky Mountain Bliss
Location Details: Sevierville
Bedrooms: 3 Bathrooms: 4 Sleeps: 10
Wow Views. Luxury 3 bedroom 4 bath cabin in a private location in Grandview Resort. Wraparound deck with view for miles. 6 person spa, 7 minutes to the Strip! Clean and tastefully decorated. Community pool.
Amenities
Fully Equipped Kitchen

Hot Tub

King Bed

Game Room

Mountain View

Private/Secluded

Satellite / Cable TV

Internet/Wifi

Fireplace

Washer & Dryer

Pool Access

Non-Smoking

Grill
Login
Please login to your account.
Travel and Insurance page not found
Damage Insurance page not found
Triphedge Insurance page not found