https://img.bookonthebrightside.com/stonybrook/original/9241.jpg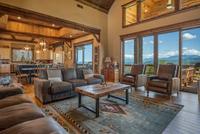 https://img.bookonthebrightside.com/stonybrook/original/9326.jpg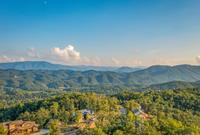 https://img.bookonthebrightside.com/stonybrook/original/9317.jpg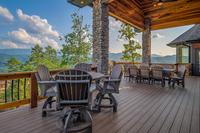 https://img.bookonthebrightside.com/stonybrook/original/9323.jpg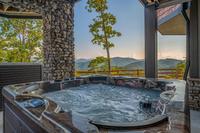 https://img.bookonthebrightside.com/stonybrook/original/9225.jpg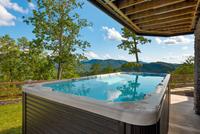 https://img.bookonthebrightside.com/stonybrook/original/9249.jpg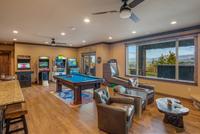 https://img.bookonthebrightside.com/stonybrook/original/9283.jpg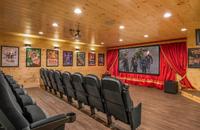 https://img.bookonthebrightside.com/stonybrook/original/9282.jpg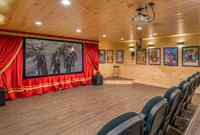 https://img.bookonthebrightside.com/stonybrook/original/9299.jpg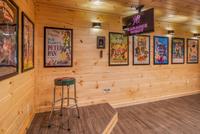 https://img.bookonthebrightside.com/stonybrook/original/9328.jpg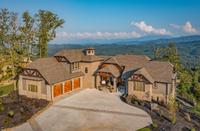 https://img.bookonthebrightside.com/stonybrook/original/9327.jpg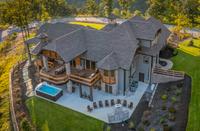 https://img.bookonthebrightside.com/stonybrook/original/9224.jpg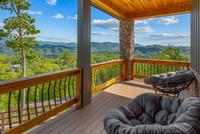 https://img.bookonthebrightside.com/stonybrook/original/9322.jpg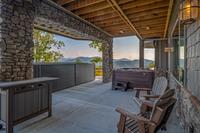 https://img.bookonthebrightside.com/stonybrook/original/9321.jpg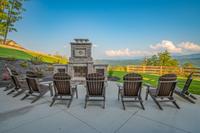 https://img.bookonthebrightside.com/stonybrook/original/9320.jpg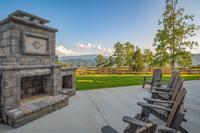 https://img.bookonthebrightside.com/stonybrook/original/9298.jpg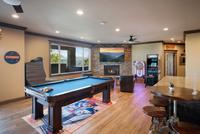 https://img.bookonthebrightside.com/stonybrook/original/9300.jpg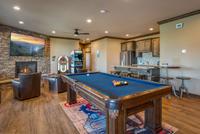 https://img.bookonthebrightside.com/stonybrook/original/9247.jpg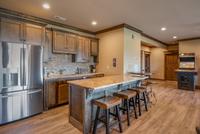 https://img.bookonthebrightside.com/stonybrook/original/9228.jpg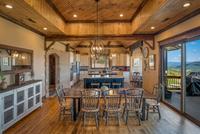 https://img.bookonthebrightside.com/stonybrook/original/9229.jpg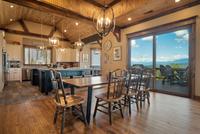 https://img.bookonthebrightside.com/stonybrook/original/9285.jpg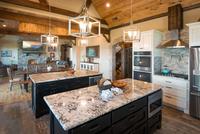 https://img.bookonthebrightside.com/stonybrook/original/9230.jpg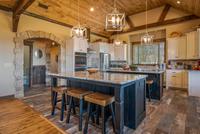 https://img.bookonthebrightside.com/stonybrook/original/9232.jpg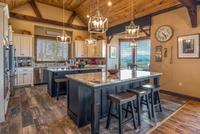 https://img.bookonthebrightside.com/stonybrook/original/9233.jpg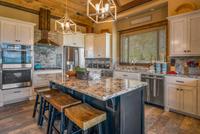 https://img.bookonthebrightside.com/stonybrook/original/9234.jpg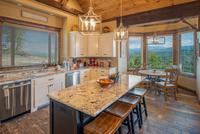 https://img.bookonthebrightside.com/stonybrook/original/9235.jpg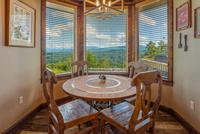 https://img.bookonthebrightside.com/stonybrook/original/9287.jpg
https://img.bookonthebrightside.com/stonybrook/original/9237.jpg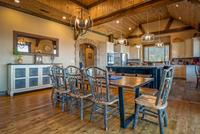 https://img.bookonthebrightside.com/stonybrook/original/9286.jpg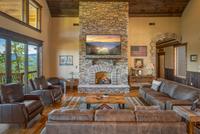 https://img.bookonthebrightside.com/stonybrook/original/9288.jpg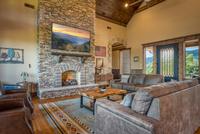 https://img.bookonthebrightside.com/stonybrook/original/9289.jpg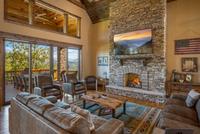 https://img.bookonthebrightside.com/stonybrook/original/9316.jpg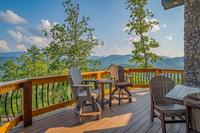 https://img.bookonthebrightside.com/stonybrook/original/9319.jpg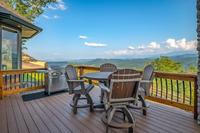 https://img.bookonthebrightside.com/stonybrook/original/9314.jpg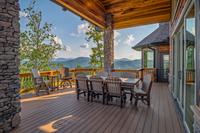 https://img.bookonthebrightside.com/stonybrook/original/9284.jpg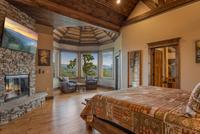 https://img.bookonthebrightside.com/stonybrook/original/9251.jpg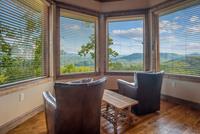 https://img.bookonthebrightside.com/stonybrook/original/9252.jpg
https://img.bookonthebrightside.com/stonybrook/original/9254.jpg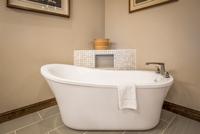 https://img.bookonthebrightside.com/stonybrook/original/9255.jpg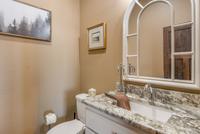 https://img.bookonthebrightside.com/stonybrook/original/9290.jpg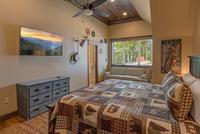 https://img.bookonthebrightside.com/stonybrook/original/9291.jpg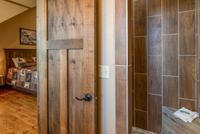 https://img.bookonthebrightside.com/stonybrook/original/9292.jpg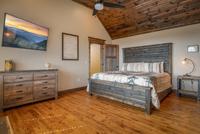 https://img.bookonthebrightside.com/stonybrook/original/9293.jpg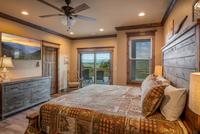 https://img.bookonthebrightside.com/stonybrook/original/9294.jpg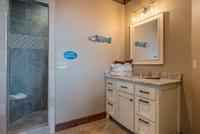 https://img.bookonthebrightside.com/stonybrook/original/9295.jpg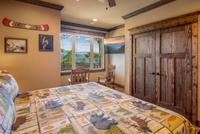 https://img.bookonthebrightside.com/stonybrook/original/9264.jpg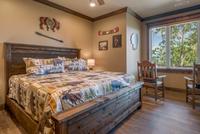 https://img.bookonthebrightside.com/stonybrook/original/9265.jpg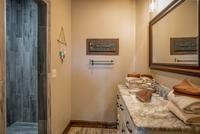 https://img.bookonthebrightside.com/stonybrook/original/9297.jpg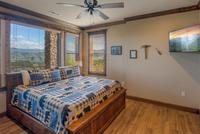 https://img.bookonthebrightside.com/stonybrook/original/9269.jpg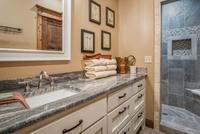 https://img.bookonthebrightside.com/stonybrook/original/9256.jpg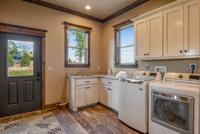 https://img.bookonthebrightside.com/stonybrook/original/9318.jpg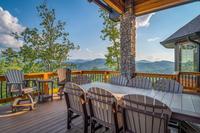 https://img.bookonthebrightside.com/stonybrook/original/9324.jpg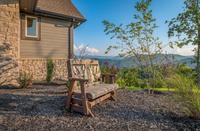 https://img.bookonthebrightside.com/stonybrook/original/11137.jpg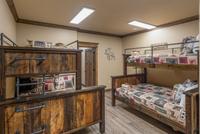 https://img.bookonthebrightside.com/stonybrook/original/11138.jpg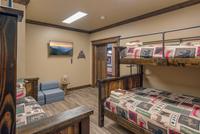 https://img.bookonthebrightside.com/stonybrook/original/11139.jpg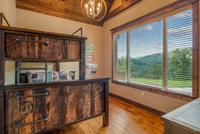 Simply The Best
Location Details: Sevierville
Bedrooms: 6 Bathrooms: 8 Sleeps: 24
Simply The Best
BRAND NEW LISTING FOR STONY BROOK - BRAND NEW HOME! INTRODUCTORY PRICING WON'T LAST LONG. BOOK NOW! Magnificent luxury estate on 2+ acres located in The Summit on Bluff Mountain! Fabulous views! 360 degrees of wide-open mountain views.

Exceptional craftmanship with beautiful detail and custom touches. Arcade games, pool table, hot tub, swim spa, theater room. Everything is brand new, never been used before. 6 bedrooms and 6 Full bathrooms and 2 half bathrooms with all the amenities…. Fabulous kitchen and outdoor areas. Did I say views?!!! Magnificent views in all directions.

This was the best house and vacation our family has ever had! We recently stayed at this wonderful house and we didn't want to leave! Jessica September 2021

We stayed at the Simply the Best cabin and it was amazing!! The views and the amenities are top notch and the entire family had a great time, from the young to the oldie but goodies. Tabatha September 16, 2021

Over 7000 Square feet of luxurious living space with lots of fabulous touches throughout. Custom built doors and stone archways. Three floor to ceiling gas stone fireplaces – living room, master suite and another in the game room. Come and enjoy your time away in your "home away from home".

The Summit on Bluff Mountain is well known for incredible Smoky Mountain Views – absolutely breathtaking. Views, Views, Views in every direction. From the front, the side, and the back. Almost every window in the house has a mountain view – it's truly remarkable.

The Summit also has Parking for 9 vehicles only. Only in driveway. No parties. Strict HOA. Beautiful neighborhood, safe, friendly but must abide by the rules. Quiet time is 10 pm -8 am. Registered guests only unless prior approval granted.

The front door patio has Custom handmade wood crafted furniture looking westward -amazing sunsets over the mountain top.

The bedrooms are all themed – with a focus on the Great Smoky Mountains' culture and history. Themes for the bedrooms include: Miner, Cartographer, Musician, Native American, Farmer, Fisherman.

Upscale living room features custom furniture, comfortable and homey - a beautiful mix of industrial and rustic. Two custom couches and two recliners grouped in front of the stone, floor to ceiling gas fireplace create a delightful room. Gather together and enjoy the moments. You are going to love it. Go ahead and curl up with that long-awaited bestseller in the "aviator chair" – in the reading nook. Or binge watch your favorite Netflix show on the 80" Giant Screen TV. Or gather around with close family and dear friends to "catch up" and ignore the stress of the world in your gorgeous mountain vacation home. Large picture windows showcase that view – the mountains and The National Park – incredible.

Gorgeous extra-large kitchen: two dishwashers, two ovens, two large islands to gather around or use for meal prep ...while enjoying the incredible mountain view. Appliances are all brand new, everything you need to prepare 4 course meals or vacation snacks for the whole gang. Hanging out in the kitchen never looked this good – you will so enjoy spending time here. Seating for 19 to dine together: eat in breakfast nook for 4, adjacent to the two islands seating 7 and the custom-built walnut dining table which seats 8. Just outside on the deck is more seating with view.

Our guests are raving about the views - over and over. Come see for yourself.

Spacious deck with plenty of room to relax, gaze in wonder in every direction dine al fresco, drink, chat – all those things you love to do on vacation – your deck, your view! Table and chairs with seating for 8 as well as a high-top table for 4 and 2 viewing chairs - several spots to enjoy that view of Mt. LeConte. You can see Pigeon Forge lit up at night from your private deck. Pretty Terrific!

The extra-large master suite on the main floor is exceptionally luxurious. We call it Houston's Room. An international award-winning photographer, he is a 23 year old with Downs syndrome and lives in nearby Knoxville, TN . Several of his limited edition pieces will be featured. This very special bedroom features a custom built King bed with extra comfy mattress. A Spacious and private sitting area with two super comfy leather chairs that spin – so you can catch all the views or face the 55' TV and stone fireplace. Artistically designed wood ceiling in the sitting area adds incredible interest and beauty.

Your own private deck just off the sitting area - two papasan chairs, side table and water fountain – oh my!! Truly fabulous views of the mountains to enjoy in the privacy of your own master bedroom. Massive master bathroom retreat with gorgeous soaker tub, dual vanities and fabulous, walk in, tiled shower will pamper you with luxury and attention to detail.

Large laundry room is conveniently located right around the corner from the kitchen. It is both spacious and functional just in case you must do "laundry duty" on vacation. A second laundry room located on the lower level for your convenience.

Also on the main floor is the amazing custom-built theater room which will seat 16 and provides an exceptional "theater experience" right in the comfort of your own luxury, vacation home. A Smoky Mountain feel with Golden Age Hollywood theme, complete with gold and red, full wall theater curtain. A massive 133" projection screen for an incredible movie experience whether it's Disney for the kids, Action for Dad, Romance for Mom – whatever you want to see on the big screen – go ahead and "start the movie"! Karaoke ready to go so you can perform in a real theater with your special audience.

Up the beautiful wooden staircase you will find two roomy king ensuite bedrooms. The first also has a queen sleeper sofa, large closet, comfortable king size bed, 55" tv and walk in tiled shower. The themed rooms are interesting and unique.

What a cool place to spend your vacation nights – dreaming and resting and getting ready for an action-packed day tomorrow. The second ensuite bedroom has a comfy king bed, 55" tv, custom walk-in shower and an extra room, just off the bedroom, for extra sleeping for one with 32" tv.

THIS IS IT – THE GAMEROOM!!!
Check out the photos! Call the kids! Book the cabin and plan on having the best vacay ever! The kids will never say "I'm bored there's nothing to do"!

The lower level offers a spectacular view of the mountains from a Bad to the Bone game room filled with hours and hours of fabulous entertainment for the young and the not so young. Tournament size, 8-foot pool table, Brand New Premium Skee Ball and Digital Juke Box with Bluetooth – WOW!! Classic arcade games in restored original cabinets: Paperboy, Spy Hunter, Star Wars Trilogy Arcade, Sunset Riders and many of your favorites from the 80s and 90s featured on the legendary Ultracade with over 2,000 games to choose from. Hours and hours of entertainment!!.
Bunk room on this level sleeps 8.

The gas fireplace in the game room adds warmth and atmosphere during those chilly Tennessee evenings (October – April). Bar area with fridge and dishwasher to enjoy snacks and drinks while gaming and hanging out. Giant 80" Big Screen TV so you can catch the game! 3 Comfortable leather chairs that spin, a pub table with seating for 4 and 4 bar stools at the bar provide plenty of seating for just hanging out or watching the game. For those that love board games, lots of those too!!

Right down the hall is an office, complete with desk and chair so you can work while you are away from home if you choose. Charging stations. Private. But only if you must – this room and working are optional!

All 3 King suites on the lower level have custom walk-in showers and are beautifully themed and furnished for you to relax and enjoy the privacy of your own space while vacationing with the group. Each one has a 50" tv and mountain view.

Second laundry room located on this level with high end LG washer and dryer. Super convenient for your large group.

The wide open outdoor area adjacent to the patio is spectacular and offers the most amazing views of The Great Smoky Mountains! Custom built stone fireplace surrounded by 8 Adirondack chairs so you can relax and enjoy a beautiful fire and the incredible views...It's gas so it's easy and beautiful – no fuss, no mess – just a beautiful gas fire – outdoors. The moon, the stars, an adult beverage or cup of coffee – this is where you will unwind and "vacation" for hours and hours – or as long as you wish!

Just outside the game room on the spacious covered patio is a large, 7-person hot tub with fabulous views, lots of jets and plenty of hot water to wash away the aches and pains of a strenuous day on the trails. Relaxing and private. Enjoy. And it's covered so it's welcoming no matter the weather.

And for just sitting "under cover" are two additional Adirondack rockers and 4 spinning chairs on the covered patio… It's all yours for your whole stay – relax, soak it in, spend some time just breathing the fresh mountain air and gazing in wonder. Whether it's raining or snowing this covered patio area will be a great place to be outside and enjoy the view.

The swim spa is fantastic. And oh the view! After a day of hiking or shopping you will really enjoy the hot water and bubbles whether you decide to use it as a hot tub and relax with the jets on high or a swim spa for the kiddos to enjoy. And it's all yours to enjoy year after year when you return to The Great Smoky Mountains and Simply The Best. We'll be ready and waiting to welcome you back again and again.

Landscaping and mostly level yard area all around the home – room to play a game of catch or just try to catch the kids while they play "hide and seek". So much to do, so much to enjoy – come on what are you waiting for? Book that vacation now – we can't wait to welcome you.

This one really is - SIMPLY THE BEST!!
Come see for yourselves!
Parking for 9 vehicles only. No trailers or motor homes. No parties. Strict HOA. Beautiful neighborhood, safe, friendly but must abide by the rules. Quiet time is 10 pm -8 am. Registered guests only unless prior approval granted.

No pets - we are serious about this!
No parties! Strict HOA rules.
Exterior cameras located on this property. No audio!
Registered guests only please

7000+ Square Feet of fabulous vacation home
Large covered upper deck off the living room
Large covered lower deck off the game room

Sleeping for 15 comfortably
Beds:
Main Floor: Executive King master suite with spacious bathroom and closets, sleeps 2
Upper level: 1 king suite with sleeper sofa, sleeps 4
2nd king suite has adjoining nursery room with extra sleeping, sleeps 3
2 bunk rooms provide additional sleeping for 9
Lower level: 3 King suites, each sleeps 2 for a total of 6 on this level
It's technically an 8 bedroom, sleeping a total of 24

For your convenience, you might want to consider the Smoky Mountain Grocery to handle your grocery shopping prior to your arrival. He will coordinate with us and have everything inside and put away when you arrive. Convenient! Inexpensive. True Value. We recommend this service.




Amenities
Fully Equipped Kitchen

Mountain View

Wireless Internet

Washer/Dryer

Microwave

Private Hot Tub

Central Heat & Air

Fully Equipped Kitchen

Towels & Linens

Dishwasher

Pool Table

Grill: Gas

Arcade Game

Decorated for Holidays

TV Type: Big Screen TV

No Pets Allowed

Theater/movie room
Login
Please login to your account.
Travel and Insurance page not found
Damage Insurance page not found
Triphedge Insurance page not found