https://www.visitmysmokies.com/wp-content/uploads/2022/11/02112022063412.jpg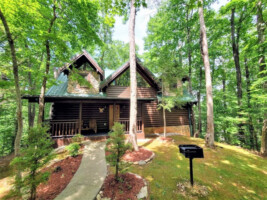 https://www.visitmysmokies.com/wp-content/uploads/2022/11/02112022063423.jpg
https://www.visitmysmokies.com/wp-content/uploads/2022/11/02112022063432.jpg
https://www.visitmysmokies.com/wp-content/uploads/2022/11/02112022063441.jpg
https://www.visitmysmokies.com/wp-content/uploads/2022/11/02112022063443.jpg
https://www.visitmysmokies.com/wp-content/uploads/2022/11/02112022063446.jpg
https://www.visitmysmokies.com/wp-content/uploads/2022/11/02112022063449.jpg
https://www.visitmysmokies.com/wp-content/uploads/2022/11/02112022063451.jpg
https://www.visitmysmokies.com/wp-content/uploads/2022/11/02112022063454.jpg
https://www.visitmysmokies.com/wp-content/uploads/2022/11/02112022063458.jpg
https://www.visitmysmokies.com/wp-content/uploads/2022/11/02112022063501.jpg
https://www.visitmysmokies.com/wp-content/uploads/2022/11/02112022063503.jpg
https://www.visitmysmokies.com/wp-content/uploads/2022/11/02112022063505.jpg
https://www.visitmysmokies.com/wp-content/uploads/2022/11/02112022063513.jpg
https://www.visitmysmokies.com/wp-content/uploads/2022/11/02112022063517.jpg
https://www.visitmysmokies.com/wp-content/uploads/2022/11/02112022063522.jpg
https://www.visitmysmokies.com/wp-content/uploads/2022/11/02112022063526.jpg
https://www.visitmysmokies.com/wp-content/uploads/2022/11/02112022063529.jpg
https://www.visitmysmokies.com/wp-content/uploads/2022/11/02112022063533.jpg
https://www.visitmysmokies.com/wp-content/uploads/2022/11/02112022063539.jpg
https://www.visitmysmokies.com/wp-content/uploads/2022/11/02112022063543.jpg
https://www.visitmysmokies.com/wp-content/uploads/2022/11/02112022063551.jpg
https://www.visitmysmokies.com/wp-content/uploads/2022/11/02112022063602.jpg
https://www.visitmysmokies.com/wp-content/uploads/2022/11/02112022063606.jpg
https://www.visitmysmokies.com/wp-content/uploads/2022/11/02112022063619.jpg
https://www.visitmysmokies.com/wp-content/uploads/2022/11/02112022063631.jpg
https://www.visitmysmokies.com/wp-content/uploads/2022/11/02112022063634.jpg
https://www.visitmysmokies.com/wp-content/uploads/2022/11/02112022063640.jpg
https://www.visitmysmokies.com/wp-content/uploads/2022/11/02112022063644.jpg
https://www.visitmysmokies.com/wp-content/uploads/2022/11/02112022063647.jpg
Rise N Shine
Location Details: Gatlinburg
Bedrooms: 3 Bathrooms: 3 Sleeps: 6
Rise N Shine is a SPECTACULAR 3 bedroom, 3 bath cabin decorated with design and comfort inside and out!
As you enter Rise N Shine, you're greeted with a double sided, seasonal gas fireplace, a fully equipped kitchen, dining area, living room, master bedroom with a king size bed, TV, and bathroom with a large walk in shower.
Off this level is the amazing outside area with an enclosed sun room, a covered porch with hot tub that you can access from the bedroom as well, a large open deck with an outdoor dining area, charcoal grill, and plenty of space for outdoor entertaining. There is also a second park style charcoal grill on the front side of the cabin.
Head upstairs to the two other bedrooms, both with queen size beds and full baths that have stone, jetted, indoor tubs.
There is a game area upstairs as well that has a pool table and an arcade game.
You'll definitely want to Rise N Shine early at this unforgettable cabin, and head out to one of the decks and watch for the local wildlife, or just sit and take in the scenery and the peace that comes with being in the quiet mountains of Tennessee.
Conveniently located just minutes away from Dollywood, Dolly's Splash Country, Dolly Parton's Stampede, Wonder Works, the Titanic, and all of the finest restaurants, Theaters, and shopping in Pigeon Forge, and just a short drive to Cades Cove, The Great Smoky Mountain National Park, Ripley's Aquarium of the Smokies, and all of the attractions in Gatlinburg.
Amenities
Fully Equipped Kitchen

Hot Tub

King Bed

Game Room

Private/Secluded

Satellite / Cable TV

Internet/Wifi

Fireplace

Washer & Dryer

Non-Smoking

Grill
Login
Please login to your account.
Travel and Insurance page not found
Damage Insurance page not found
Triphedge Insurance page not found