https://www.visitmysmokies.com/wp-content/uploads/2022/02/07022022025704.jpg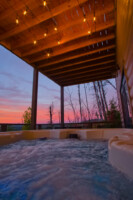 https://www.visitmysmokies.com/wp-content/uploads/2022/02/07022022025846.jpg
https://www.visitmysmokies.com/wp-content/uploads/2022/02/07022022025853.jpg
https://www.visitmysmokies.com/wp-content/uploads/2022/02/07022022030022.jpg
https://www.visitmysmokies.com/wp-content/uploads/2022/02/07022022030517.jpg
https://www.visitmysmokies.com/wp-content/uploads/2022/02/07022022030603.jpg
https://www.visitmysmokies.com/wp-content/uploads/2022/02/10022022013522.jpg
https://www.visitmysmokies.com/wp-content/uploads/2022/02/10022022013757.jpg
https://www.visitmysmokies.com/wp-content/uploads/2022/02/10022022013919.jpg
https://www.visitmysmokies.com/wp-content/uploads/2022/02/10022022014028.jpg
https://www.visitmysmokies.com/wp-content/uploads/2022/02/10022022014159.jpg
https://www.visitmysmokies.com/wp-content/uploads/2022/02/10022022014257.jpg
https://www.visitmysmokies.com/wp-content/uploads/2022/02/10022022014400.jpg
https://www.visitmysmokies.com/wp-content/uploads/2022/02/10022022014504.jpg
https://www.visitmysmokies.com/wp-content/uploads/2022/02/10022022014618.jpg
https://www.visitmysmokies.com/wp-content/uploads/2022/02/10022022015019.jpg
https://www.visitmysmokies.com/wp-content/uploads/2022/02/10022022015020.jpg
https://www.visitmysmokies.com/wp-content/uploads/2022/02/10022022015021.jpg
https://www.visitmysmokies.com/wp-content/uploads/2022/02/10022022015023.jpg
https://www.visitmysmokies.com/wp-content/uploads/2022/02/10022022015347.jpg
Our Black Bear Lodge
Location Details: Gatlinburg
Bedrooms: 4 Bathrooms: 3 Sleeps: 8
Our Black Bear Lodge is back! This brand new 4 bed 3 bath cabin comfortably sleeps 8 guests and is located at the end of a cul-de-sac in the heart of Chalet Village, 3 miles from Ober Gatlinburg Ski Resort and Amusement Park. Located 4 miles from downtown Gatlinburg and 30 minutes from the entrance to the Great Smoky Mountain National Park. It is 15 minutes from Pigeon Forge and Dollywood, and 45 minutes from Knoxville Tennessee.
Amenities
Fully Equipped Kitchen

Hot Tub

King Bed

Game Room

Mountain View

Internet/Wifi

Fireplace

Washer & Dryer

Pool Access

Non-Smoking

Home Theatre

Grill
Login
Please login to your account.
Travel and Insurance page not found
Damage Insurance page not found
Triphedge Insurance page not found