https://www.visitmysmokies.com/wp-content/uploads/2020/10/19102020064031_thumb.jpg
https://www.visitmysmokies.com/wp-content/uploads/2020/10/19102020064033_thumb.jpg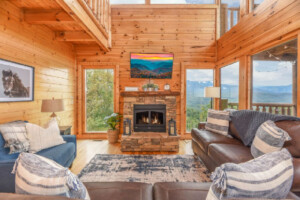 https://www.visitmysmokies.com/wp-content/uploads/2020/10/19102020064035_thumb.jpg
https://www.visitmysmokies.com/wp-content/uploads/2020/10/19102020064038_thumb.jpg
https://www.visitmysmokies.com/wp-content/uploads/2020/10/19102020064040_thumb.jpg
https://www.visitmysmokies.com/wp-content/uploads/2020/10/19102020064656_thumb.jpg
https://www.visitmysmokies.com/wp-content/uploads/2020/10/191020200646561_thumb.jpg
https://www.visitmysmokies.com/wp-content/uploads/2020/10/19102020064657_thumb.jpg
https://www.visitmysmokies.com/wp-content/uploads/2020/10/191020200646571_thumb.jpg
https://www.visitmysmokies.com/wp-content/uploads/2020/10/19102020064658_thumb.jpg
https://www.visitmysmokies.com/wp-content/uploads/2020/10/19102020064659_thumb.jpg
https://www.visitmysmokies.com/wp-content/uploads/2020/10/19102020064700_thumb.jpg
https://www.visitmysmokies.com/wp-content/uploads/2020/10/191020200647001_thumb.jpg
https://www.visitmysmokies.com/wp-content/uploads/2020/10/19102020064701_thumb.jpg
https://www.visitmysmokies.com/wp-content/uploads/2020/10/19102020064702_thumb.jpg
https://www.visitmysmokies.com/wp-content/uploads/2020/10/191020200647021_thumb.jpg
https://www.visitmysmokies.com/wp-content/uploads/2020/10/19102020064703_thumb.jpg
https://www.visitmysmokies.com/wp-content/uploads/2020/10/191020200647031_thumb.jpg
https://www.visitmysmokies.com/wp-content/uploads/2020/10/19102020064704_thumb.jpg
https://www.visitmysmokies.com/wp-content/uploads/2020/10/191020200647041_thumb.jpg
https://www.visitmysmokies.com/wp-content/uploads/2020/10/191020200647042_thumb.jpg
https://www.visitmysmokies.com/wp-content/uploads/2020/10/19102020064705_thumb.jpg
https://www.visitmysmokies.com/wp-content/uploads/2020/10/191020200647051_thumb.jpg
https://www.visitmysmokies.com/wp-content/uploads/2020/10/19102020064706_thumb.jpg
https://www.visitmysmokies.com/wp-content/uploads/2020/10/191020200647061_thumb.jpg
https://www.visitmysmokies.com/wp-content/uploads/2020/10/191020200647062_thumb.jpg
https://www.visitmysmokies.com/wp-content/uploads/2020/10/19102020064707_thumb.jpg
https://www.visitmysmokies.com/wp-content/uploads/2020/10/191020200647071_thumb.jpg
https://www.visitmysmokies.com/wp-content/uploads/2020/10/191020200647072_thumb.jpg
https://www.visitmysmokies.com/wp-content/uploads/2020/10/19102020064708_thumb.jpg
https://www.visitmysmokies.com/wp-content/uploads/2020/10/191020200647081_thumb.jpg
https://www.visitmysmokies.com/wp-content/uploads/2020/10/19102020064709_thumb.jpg
https://www.visitmysmokies.com/wp-content/uploads/2020/10/191020200647091_thumb.jpg
https://www.visitmysmokies.com/wp-content/uploads/2020/10/191020200647092_thumb.jpg
https://www.visitmysmokies.com/wp-content/uploads/2020/10/19102020064710_thumb.jpg
https://www.visitmysmokies.com/wp-content/uploads/2020/10/19102020064711_thumb.jpg
https://www.visitmysmokies.com/wp-content/uploads/2020/10/191020200647111_thumb.jpg
https://www.visitmysmokies.com/wp-content/uploads/2020/10/191020200647112_thumb.jpg
https://www.visitmysmokies.com/wp-content/uploads/2020/10/19102020064712_thumb.jpg
https://www.visitmysmokies.com/wp-content/uploads/2020/10/191020200647121_thumb.jpg
https://www.visitmysmokies.com/wp-content/uploads/2020/10/191020200647122_thumb.jpg
https://www.visitmysmokies.com/wp-content/uploads/2020/10/19102020064713_thumb.jpg
https://www.visitmysmokies.com/wp-content/uploads/2020/10/191020200647131_thumb.jpg
https://www.visitmysmokies.com/wp-content/uploads/2020/10/19102020064717_thumb.jpg
https://www.visitmysmokies.com/wp-content/uploads/2020/10/191020200647171_thumb.jpg
https://www.visitmysmokies.com/wp-content/uploads/2020/10/19102020064714_thumb.jpg
https://www.visitmysmokies.com/wp-content/uploads/2020/10/191020200647141_thumb.jpg
https://www.visitmysmokies.com/wp-content/uploads/2020/10/191020200647142_thumb.jpg
https://www.visitmysmokies.com/wp-content/uploads/2020/10/19102020064715_thumb.jpg
Lookout Landing
Location Details: Gatlinburg
Bedrooms: 3 Bathrooms: 3 Sleeps: 6
Sleeps 8, unmatched views!
Renovated in Fall 2020!

As you gaze out from the three-bedroom log cabin toward the Great Smoky Mountains you'll feel privileged to be surrounded by such natural splendor. But the spectacular setting isn't only one reason this cabin is such a glorious place to make your home away from home. The spacious lodge is beautifully furnished and offers such luxuries as an outdoor hot tub, an indoor jetted tub, air hockey, and in the summer, free access to a community swimming pool.

This cabin has a bathroom and a bedroom on each of its three floors. The spacious primary suite, which makes up the entire loft level, is nothing short of stunning. Along with a king-size bed and a TV with Google Chromecast, it has a sitting area and a desk, ideal for catching up on emails or surfing the web via the free WiFi to plan your next day's adventures. And wait till you see the view you'll wake up to, courtesy of the panoramic windows! The en-suite bathroom boasts a shower and jetted tub, which you'll especially appreciate when you return from a day of hiking, skiing, or white water rafting.

The other two bedrooms each have a queen-size bed and like the rest of the cabin, lustrous wood-planked walls, floors, and ceilings. If you have additional guests, the daybed in the downstairs game room includes a trundle bed, so that two more people can sleep there; and can accommodate eight guests in all. And given that the game room has an air-hockey table, its own TV with Spectrum TV app/ROKU, and a wetbar complete with mini fridge, sleeping there is far from a hardship!

While the game room has its own dining area, a larger dining table is on the main floor. Up to six people can sit here- you'll want to linger long after dessert is over. The main floor also has the advantage of oversize windows that enable you to savor the beauty of the mountains and woodlands while you dine or kick back in the living area. The living area's sofas and armchair are as comfy as they are elegant—perfect for watching a movie on the LED TV or playing games.

Along with three floors, it has three decks that span the width of the cabin. There's plenty of seating for savoring the fresh mountain breeze and the sight of falcons and eagles soaring through the seemingly endless skies, as well as the ability cook alfresco on the charcoal grill. (charcoal not provided)

The hot tub on the lower deck, however, might become your favorite spot for soaking up the sights and sounds of the Smoky Mountains. It's especially magical at night, as crickets and owls serenade you in the moonlight.

Lookout Landing is so restful, you may find it tough to pry yourself away. But you'll definitely want to visit the Great Smoky Mountains National Park while you're here—and it's only minutes away. There you can hike among waterfalls, fish for trout (perfect for cooking on the grill!), go biking or horseback riding… why you could easily spend every day exploring the park! But then you'd be missing out on the attractions and amusements of downtown Gatlinburg (just a ten-minute drive away!), golf, Dollywood, Ober Gatlinburg Amusement Park & Ski Area, and in the summer, the free community swimming pool.

Go ahead, book your stay today; we're looking forward to seeing you!

Please note the following items:

-Primary Guests Must be 25+ No Exceptions - please advise if you will have under 25 aged guests.

-With the grandiose view comes a steep mountain climb. Please note this in inclement weather.

-If you bring more humans than agreed upon by your reservation you will be asked to leave without a refund.

-We utilize a Ring surveillance camera on the front of the house and driveway to ensure safety for all parties.

- Check in time is 4 pm, and check out time is 10 am. You will have your own private access code on the front door for the length of your stay from 4pm on check in day through10am on check out day.

- We have stocked the cabin with many items including start-up supplies. However, you will likely need to supplement with your own during your stay. We appreciate that our guests take good care of the home we have set up, and we do ask that you use only what you need during your stay.

-If you're traveling with kids, there is a pack n' play and a child seat in the main floor closet that you're welcome to use.

By confirming your booking you agree to adhere to the Rental Rules set forth in this listing and in the attached rental agreement.

We are so happy that you are considering staying in our cabin. We do appreciate all feedback, and please privately let us know of any areas in which we can improve.
Amenities
Fully Equipped Kitchen

Hot Tub

King Bed

Game Room

Mountain View

Private/Secluded

Satellite / Cable TV

Internet/Wifi
Login
Please login to your account.
Travel and Insurance page not found
Damage Insurance page not found
Triphedge Insurance page not found