https://img.bookonthebrightside.com/stonybrook/original/9502.jpg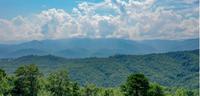 https://img.bookonthebrightside.com/stonybrook/original/9503.jpg
https://img.bookonthebrightside.com/stonybrook/original/9521.jpg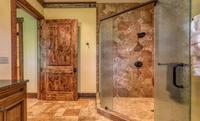 https://img.bookonthebrightside.com/stonybrook/original/9522.jpg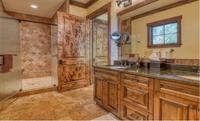 https://img.bookonthebrightside.com/stonybrook/original/9523.jpg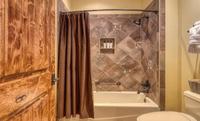 https://img.bookonthebrightside.com/stonybrook/original/9525.jpg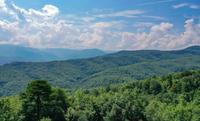 https://img.bookonthebrightside.com/stonybrook/original/10204.jpg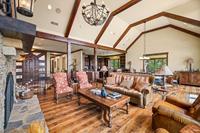 https://img.bookonthebrightside.com/stonybrook/original/10206.jpg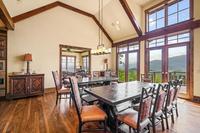 https://img.bookonthebrightside.com/stonybrook/original/10205.jpg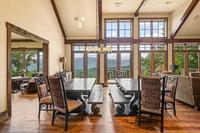 https://img.bookonthebrightside.com/stonybrook/original/10207.jpg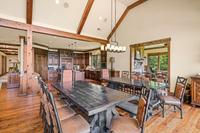 https://img.bookonthebrightside.com/stonybrook/original/10208.jpg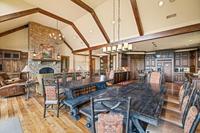 https://img.bookonthebrightside.com/stonybrook/original/10209.jpg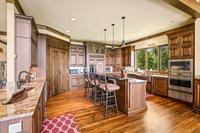 https://img.bookonthebrightside.com/stonybrook/original/10211.jpg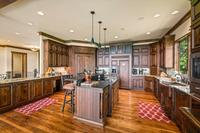 https://img.bookonthebrightside.com/stonybrook/original/10214.jpg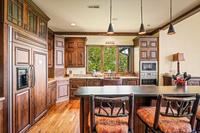 https://img.bookonthebrightside.com/stonybrook/original/10215.jpg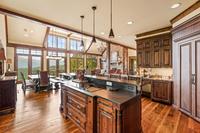 https://img.bookonthebrightside.com/stonybrook/original/10216.jpg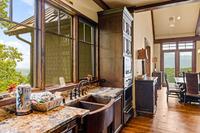 https://img.bookonthebrightside.com/stonybrook/original/10213.jpg
https://img.bookonthebrightside.com/stonybrook/original/10217.jpg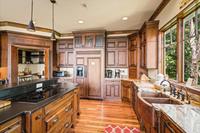 https://img.bookonthebrightside.com/stonybrook/original/10226.jpg
https://img.bookonthebrightside.com/stonybrook/original/10227.jpg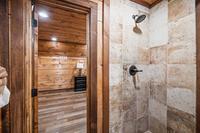 https://img.bookonthebrightside.com/stonybrook/original/10228.jpg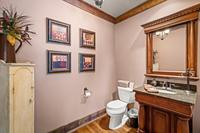 https://img.bookonthebrightside.com/stonybrook/original/10229.jpg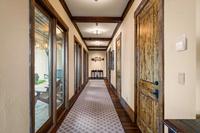 https://img.bookonthebrightside.com/stonybrook/original/10232.jpg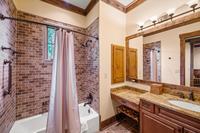 https://img.bookonthebrightside.com/stonybrook/original/10234.jpg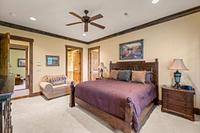 https://img.bookonthebrightside.com/stonybrook/original/10235.jpg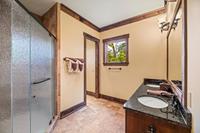 https://img.bookonthebrightside.com/stonybrook/original/10237.jpg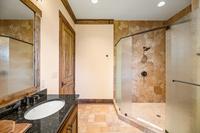 https://img.bookonthebrightside.com/stonybrook/original/10238.jpg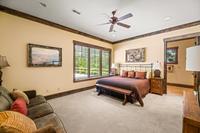 https://img.bookonthebrightside.com/stonybrook/original/10240.jpg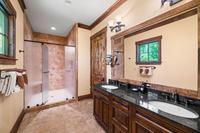 https://img.bookonthebrightside.com/stonybrook/original/10241.jpg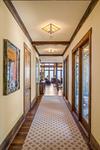 https://img.bookonthebrightside.com/stonybrook/original/10247.jpg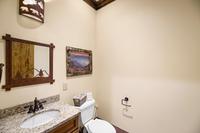 https://img.bookonthebrightside.com/stonybrook/original/10248.jpg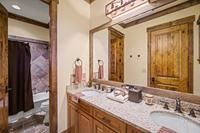 https://img.bookonthebrightside.com/stonybrook/original/10250.jpg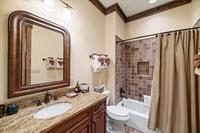 https://img.bookonthebrightside.com/stonybrook/original/10253.jpg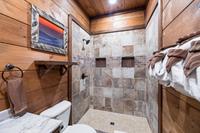 https://img.bookonthebrightside.com/stonybrook/original/10254.jpg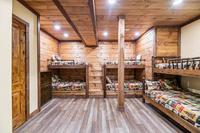 https://img.bookonthebrightside.com/stonybrook/original/10256.jpg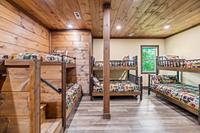 https://img.bookonthebrightside.com/stonybrook/original/10263.jpg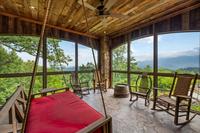 https://img.bookonthebrightside.com/stonybrook/original/10264.jpg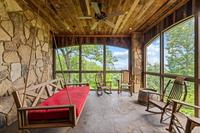 https://img.bookonthebrightside.com/stonybrook/original/10411.jpg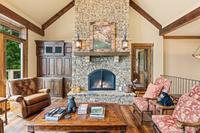 https://img.bookonthebrightside.com/stonybrook/original/10414.jpg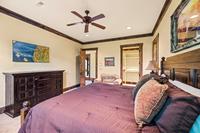 https://img.bookonthebrightside.com/stonybrook/original/10415.jpg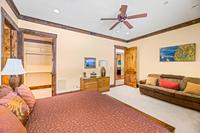 https://img.bookonthebrightside.com/stonybrook/original/10419.jpg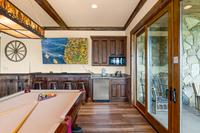 https://img.bookonthebrightside.com/stonybrook/original/10422.jpg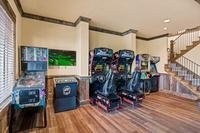 https://img.bookonthebrightside.com/stonybrook/original/10511.jpg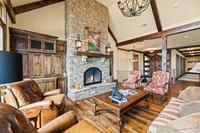 https://img.bookonthebrightside.com/stonybrook/original/10504.jpg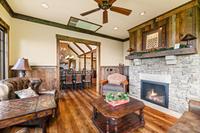 https://img.bookonthebrightside.com/stonybrook/original/10518.jpg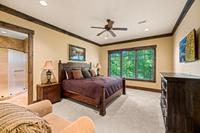 https://img.bookonthebrightside.com/stonybrook/original/10526.jpg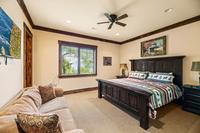 https://img.bookonthebrightside.com/stonybrook/original/10517.jpg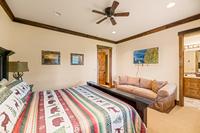 https://img.bookonthebrightside.com/stonybrook/original/10519.jpg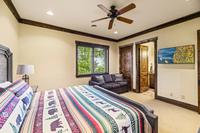 https://img.bookonthebrightside.com/stonybrook/original/10520.jpg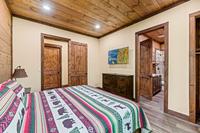 https://img.bookonthebrightside.com/stonybrook/original/10527.jpg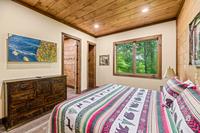 https://img.bookonthebrightside.com/stonybrook/original/10505.jpg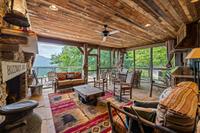 https://img.bookonthebrightside.com/stonybrook/original/10509.jpg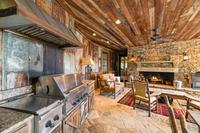 https://img.bookonthebrightside.com/stonybrook/original/10507.jpg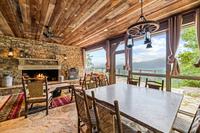 https://img.bookonthebrightside.com/stonybrook/original/11081.jpg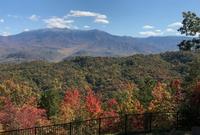 https://img.bookonthebrightside.com/stonybrook/original/11190.jpg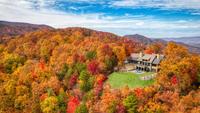 https://img.bookonthebrightside.com/stonybrook/original/11178.jpg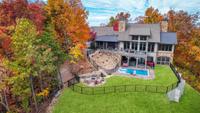 https://img.bookonthebrightside.com/stonybrook/original/11218.jpg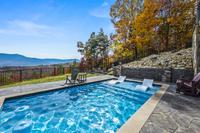 https://img.bookonthebrightside.com/stonybrook/original/11217.jpg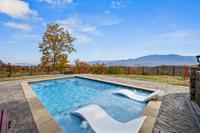 https://img.bookonthebrightside.com/stonybrook/original/11179.jpg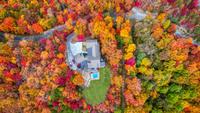 https://img.bookonthebrightside.com/stonybrook/original/11174.jpg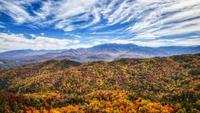 https://img.bookonthebrightside.com/stonybrook/original/11215.jpg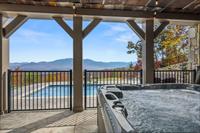 https://img.bookonthebrightside.com/stonybrook/original/11175.jpg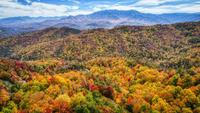 https://img.bookonthebrightside.com/stonybrook/original/11189.jpg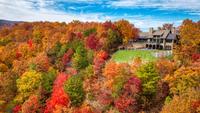 https://img.bookonthebrightside.com/stonybrook/original/11211.jpg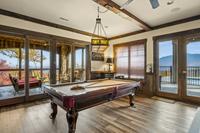 https://img.bookonthebrightside.com/stonybrook/original/11213.jpg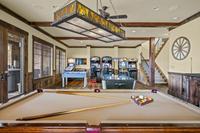 https://img.bookonthebrightside.com/stonybrook/original/11212.jpg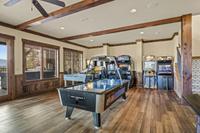 https://img.bookonthebrightside.com/stonybrook/original/11198.jpg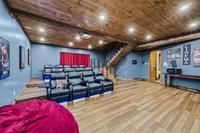 https://img.bookonthebrightside.com/stonybrook/original/11197.jpg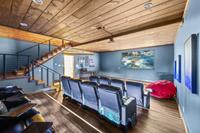 https://img.bookonthebrightside.com/stonybrook/original/11196.jpg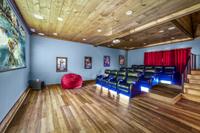 https://img.bookonthebrightside.com/stonybrook/original/11210.jpg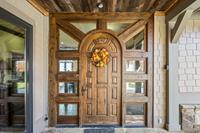 https://img.bookonthebrightside.com/stonybrook/original/11182.jpg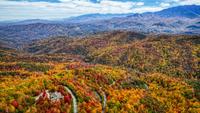 https://img.bookonthebrightside.com/stonybrook/original/11185.jpg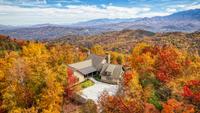 https://img.bookonthebrightside.com/stonybrook/original/11191.jpg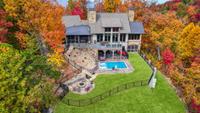 https://img.bookonthebrightside.com/stonybrook/original/11202.jpg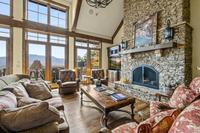 https://img.bookonthebrightside.com/stonybrook/original/11204.jpg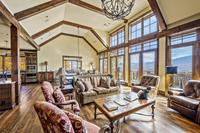 https://img.bookonthebrightside.com/stonybrook/original/11203.jpg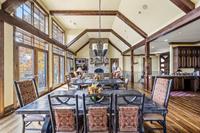 https://img.bookonthebrightside.com/stonybrook/original/11201.jpg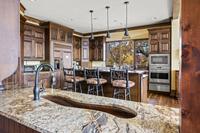 https://img.bookonthebrightside.com/stonybrook/original/11208.jpg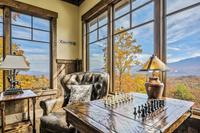 https://img.bookonthebrightside.com/stonybrook/original/11206.jpg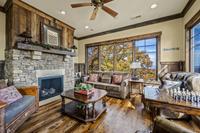 https://img.bookonthebrightside.com/stonybrook/original/11209.jpg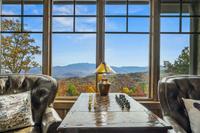 https://img.bookonthebrightside.com/stonybrook/original/11205.jpg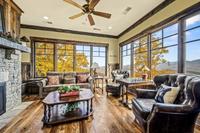 https://img.bookonthebrightside.com/stonybrook/original/11200.jpg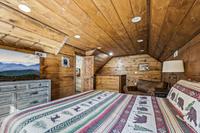 https://img.bookonthebrightside.com/stonybrook/original/11194.jpg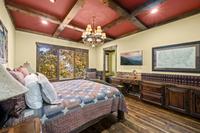 https://img.bookonthebrightside.com/stonybrook/original/11195.jpg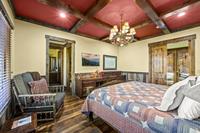 https://img.bookonthebrightside.com/stonybrook/original/11180.jpg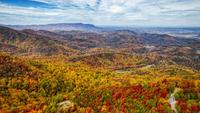 https://img.bookonthebrightside.com/stonybrook/original/11183.jpg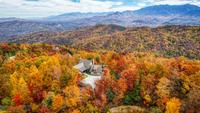 https://img.bookonthebrightside.com/stonybrook/original/11187.jpg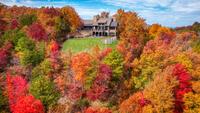 https://img.bookonthebrightside.com/stonybrook/original/11219.jpg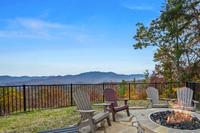 https://img.bookonthebrightside.com/stonybrook/original/11221.jpg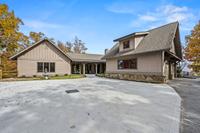 https://img.bookonthebrightside.com/stonybrook/original/11176.jpg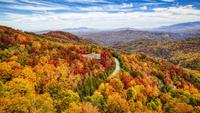 https://img.bookonthebrightside.com/stonybrook/original/11177.jpg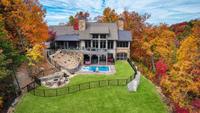 https://img.bookonthebrightside.com/stonybrook/original/11181.jpg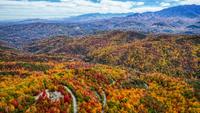 https://img.bookonthebrightside.com/stonybrook/original/11184.jpg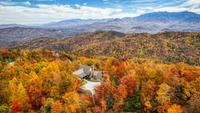 https://img.bookonthebrightside.com/stonybrook/original/11188.jpg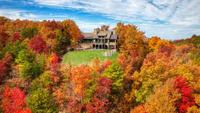 https://img.bookonthebrightside.com/stonybrook/original/11186.jpg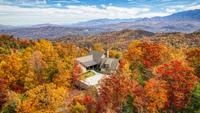 https://img.bookonthebrightside.com/stonybrook/original/11216.jpg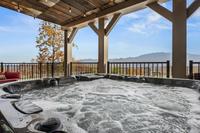 https://img.bookonthebrightside.com/stonybrook/original/11220.jpg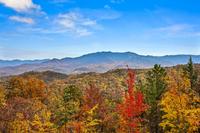 https://img.bookonthebrightside.com/stonybrook/original/11222.jpg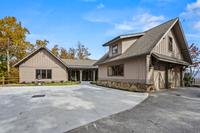 https://img.bookonthebrightside.com/stonybrook/original/11285.jpg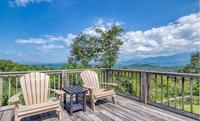 Livin' The Dream
Location Details: Gatlinburg
Bedrooms: 8 Bathrooms: 9 Sleeps: 34
Livin' The Dream
BEST VIEWS EVER! GREAT LOCATION AND AMENITIES: THEATER, IN GROUND POOL, GAME ROOM, ARCADES AND OH THE VIEWS! LUXURY MOUNTAIN TOP ESTATE! CHECK THIS ONE OUT - YOUR NEW ANNUAL VACATION HOME! BOOK NOW WHILE WE HAVE AVAILABILITY!

The drive up to this incredible and very private location is gorgeous and along the way you can see and hear the joyful splashing of Norton Creek. And once you arrive at Livin' The Dream you stand on the deck and gaze in wonder at The Smoky Mountains and your very own private view stretching all the way to North Carolina. Perched on a walkable mountain top lot spanning 1.5 acres with panoramic views of the Smokies and Mount LeConte. Unbelievable splendor! Privacy! Views!

The peace and quiet and fresh mountain air adds to the wonderful experience – come see The Smoky Mountains from this beautiful location and enjoy the many amenities. It's your vacation and we'll have it ready and waiting for your arrival.

Livin' The Dream lives up to its' name in every way – you will not want to leave. Beautifully and tastefully decorated, spacious, three levels, lots of room to relax, converse, read, gaze at the mountains - whatever you choose because......"It's your vacation". Come on in ..... we cannot wait to show you around.

Nearly 8500 Luxurious square feet, two gas fireplaces, beautiful solid wood doors, spacious hallways, 12' high ceilings, large bedrooms and bathrooms all combine to make this the experience you are looking for in a gorgeous, private, luxury vacation home. It is one of a kind!

Spacious living room with cathedral ceilings and, of course, windows facing the view. Huge gas fireplace and comfortable furniture for relaxing. Read a book, take a nap, watch the game – it's yours for your stay. Make yourself at home.

Large dining area and spacious kitchen are adjacent and both have views and plenty of room to prep, cook, serve and dine together. The kitchen is furnished with everything you need and it is so beautiful you will really enjoy preparing meals while on vacation. Seating for 25 at two large tables and 3 barstools.

Just off the living room is a private sunroom with incredible, wide open views through the large picture windows – watch the sunrise over the mountains in total comfort. What a great place to gather in front of the gas fireplace and enjoy a game of chess or cards. Small enough to have a quiet conversation with a chosen few. And oh the views!

Spacious, private theater room with seating for 13 plus an oversized beanbag. For an incredible movie watching experience there is a huge 120" projector screen. What a great place to catch the big game or watch an old movie. It's private so you can turn the volume to your own comfort level without disturbing the rest of the gang. Popcorn anyone? Movie time!

On the main floor are three king ensuite bedrooms with super comfy beds to get a great night's rest so you enjoy whatever the next day holds for you. Each room is tastefully decorated and has a 50" tv, beautiful bathroom and closet space. One of these king bedrooms also has a sleeper sofa for extra sleeping.

Located just off the living room is a screened in outdoor kitchen complete with gas grill and seating for 8 at the table. Another 8 can gather around the wood burning fireplace – it's almost like being outdoors but protected from the elements because it's covered and screened. Did I mention the amazing views? Definitely! The Buzzards' Roost is sure to be popular for just hanging out and enjoying some outdoor meal prep and maybe a game of cards. You have options...........and it's all yours while you're here.

There is a Large open deck area outside the living room with wide open mountain views and comfortable furniture to relax and enjoy your time in this amazing property. Seating for 18 to dine alfresco if you wish. And another 8 in the Buzzard's Roost just a few feet away. So many comfy areas to be outside and breathe the mountain air, enjoy the mountain views and just ……….be! Relaxed! Calm! Peaceful! Vacation of a lifetime!

The upper most level is a fabulous, newly added king master suite. Twin sized Sleeper chair for extra sleeping. Totally private with its' own staircase located above the theater room. It's the only room on this level and it's all yours. Beautifully furnished with your comfort and enjoyment in mind. Tennessee sleeping – it's simply amazing. You are going to be so glad you came.

The lower level has 4 bedrooms, the fabulous game room and access to a very special outdoor area including a swing bed in the screened in porch, large hot tub, inground pool, FIREPIT and YES the view!

On the lower level are another 2 king master suites, each with a 50" flatscreen tv. Two of these have a queen sleeper sofa for extra sleeping. There is also a toddler-sized fold out bed.

One king bedroom shares a jack and jill bath with the large bunk room. Bunk room sleeps 12 with 4 twin/queen bunk beds. Both bedrooms have a 50" tv. This is a great area for the kids with the possibility for adult supervision right next door.

The screened in room with a porch swing bed is another great conversation area and place to hang out while watching the kids play in the pool. Or a special place to laze away an afternoon curled up with a good book........maybe a nap. Your choice!


The private game room simply can't be beat. Wet bar for snacks and drinks - convenience! 85" tv over the wet bar so you can play and catch the game at the same time. Amazing full size pool table, air hockey table, foosball and several arcade games including: Teenage Mutant Ninja Turtles pinball, The Golden Tee, Fast and Furious side by side racing, Buck Hunter, a multicade with 1100 games including Street Fighter, Mortal Kombat, and more. Lots of Entertainment options and hours of fun for adults and kids alike. Imagine all the good times and the memories. Best trip ever! And Mom you will never hear "I'm bored".

Private deck area just off the game room with extra large hot tub seating 8 and access to the beautiful outdoor area. Relax alone or with friends and let the heat and the jets soothe your troubles away. Large yard with plenty of room for outdoor games, tossing the football or playing chase.

Beautifully landscaped outdoor area with gas firepit for sitting under the stars and enjoying the warmth of your fire on those chilly mountain evenings. Gather around... share stories, have great conversations, reminisce, sing, enjoy the view, the peace and quiet and incredible mountain air - it's your vacation - Enjoy! Oh… the stories you will tell and the memories you will make. All of you…..or just a few of you. Adults at the firepit – kids down in the gameroom, or everyone hanging out together. It's your vacation – your choice!

The focal point in the outdoor area is the spectacular pool. Unusual in our mountains to have an inground pool and this one is Extra Special! Mountain views from the tanning ledge with lounge chairs, 3 pool bar stools, bubblers, and color-changing, LED lights An incredibly unique experience! Fabulous! Due to weather conditions, the pool is closed for the winter. Depending on the weather we will plan to have it open End of May (Memorial Day) - October. Varies by season.

There is so much to do here you may not even want to go into town. A true Entertainment Paradise. You can just enjoy every moment in your private vacation home – away from it all. Theater, pool, firepit, hot tub, arcades, pool table, fireplaces, outdoor kitchen area. So much to do and so little time – let's go ahead and book your next stay.

Escape to your own little slice of heaven perched atop this private luxury mountain estate located in the prestigious Norton Creek resort. Book now while we have it available.

Norton Creek is well known for fly fishing in the local area. Be sure you have your license ahead of time and enjoy the fishing and the catching.

Large parking deck with plenty of spaces for your entire group.
Excellent location just off the spur between Gatlinburg and Pigeon Forge in the beautiful, gated Norton Creek Estates.
Two lane paved roads all the way to your door.
Total privacy and seclusion yet only an easy 20 minute drive to either Gatlinburg or Pigeon Forge. Great Location!

Welcome to the Estates at Norton Creek a unique and private residential area with amazing views, large private homes and gated entrance. We offer another beautiful home in this development, the six bedroom Mossy Brook Lodge, so if you have a group and would like to stay close to one another please check it out. Sleeps 18.


8500 Luxurious Square Feet to enjoy with your group

Sleeping for 34:
Main floor: 3 King ensuite bedrooms, 1 has a sleeper sofa
Lower level: 2 king ensuite bedrooms, both with sleeper sofas
1 King shares jack and jill bathroom with bunk room
1 bunk room sleeping 12 with 4 twin/full bunk beds
Upper level: 1 king ensuite bedroom with sleeper sofa


For your convenience, you might want to consider the Smoky Mountain Grocery to handle your grocery shopping prior to your arrival. He will coordinate with us and have everything inside and put away when you arrive. Convenient! Inexpensive. True Value. We recommend this service.

Amenities
Mountain View

Washer/Dryer

Microwave

Private Hot Tub

Central Heat & Air

Fully Equipped Kitchen

Towels & Linens

Dishwasher

Pool Table

Grill: Gas

Arcade Game

Fire Pit/wood

Secluded

Decorated for Holidays

No Pets Allowed

Swimming Pool Access

Theater/movie room

Air Hockey
Login
Please login to your account.
Travel and Insurance page not found
Damage Insurance page not found
Triphedge Insurance page not found