Greystone Retreat
Greystone Retreat
Gatlinburg
Bedrooms: 13
Bathrooms: 14
Sleeps: 55
CHECK AVAILABILITY
https://img.bookonthebrightside.com/stonybrook/large/7094.jpg
https://img.bookonthebrightside.com/stonybrook/large/7065.jpg
https://img.bookonthebrightside.com/stonybrook/large/8360.jpg
https://img.bookonthebrightside.com/stonybrook/large/8486.jpg
https://img.bookonthebrightside.com/stonybrook/large/8488.jpg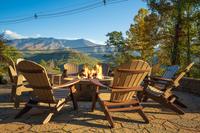 https://img.bookonthebrightside.com/stonybrook/large/7177.jpg
https://img.bookonthebrightside.com/stonybrook/large/8765.jpg
https://img.bookonthebrightside.com/stonybrook/large/8484.jpg
https://img.bookonthebrightside.com/stonybrook/large/8483.jpg
https://img.bookonthebrightside.com/stonybrook/large/7081.jpg
https://img.bookonthebrightside.com/stonybrook/large/7178.jpg
https://img.bookonthebrightside.com/stonybrook/large/8477.jpg
https://img.bookonthebrightside.com/stonybrook/large/8481.jpg
https://img.bookonthebrightside.com/stonybrook/large/8766.jpg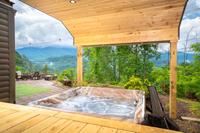 https://img.bookonthebrightside.com/stonybrook/large/8767.jpg
https://img.bookonthebrightside.com/stonybrook/large/8364.jpg
https://img.bookonthebrightside.com/stonybrook/large/8361.jpg
https://img.bookonthebrightside.com/stonybrook/large/8366.jpg
https://img.bookonthebrightside.com/stonybrook/large/8476.jpg
https://img.bookonthebrightside.com/stonybrook/large/8480.jpg
https://img.bookonthebrightside.com/stonybrook/large/7071.jpg
https://img.bookonthebrightside.com/stonybrook/large/8369.jpg
https://img.bookonthebrightside.com/stonybrook/large/8478.jpg
https://img.bookonthebrightside.com/stonybrook/large/8479.jpg
https://img.bookonthebrightside.com/stonybrook/large/8485.jpg
https://img.bookonthebrightside.com/stonybrook/large/8487.jpg
https://img.bookonthebrightside.com/stonybrook/large/8489.jpg
https://img.bookonthebrightside.com/stonybrook/large/7064.jpg
https://img.bookonthebrightside.com/stonybrook/large/7066.jpg
https://img.bookonthebrightside.com/stonybrook/large/7067.jpg
https://img.bookonthebrightside.com/stonybrook/large/7068.jpg
https://img.bookonthebrightside.com/stonybrook/large/7077.jpg
https://img.bookonthebrightside.com/stonybrook/large/7078.jpg
https://img.bookonthebrightside.com/stonybrook/large/7079.jpg
https://img.bookonthebrightside.com/stonybrook/large/7082.jpg
https://img.bookonthebrightside.com/stonybrook/large/7084.jpg
https://img.bookonthebrightside.com/stonybrook/large/7083.jpg
https://img.bookonthebrightside.com/stonybrook/large/7087.jpg
https://img.bookonthebrightside.com/stonybrook/large/8365.jpg
https://img.bookonthebrightside.com/stonybrook/large/8367.jpg
https://img.bookonthebrightside.com/stonybrook/large/8768.jpg
https://img.bookonthebrightside.com/stonybrook/large/8769.jpg
https://img.bookonthebrightside.com/stonybrook/large/8362.jpg
https://img.bookonthebrightside.com/stonybrook/large/6994.jpg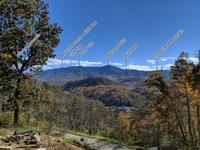 Greystone Retreat
Location Details: Gatlinburg
Bedrooms: 13 Bathrooms: 14 Sleeps: 55
Greystone Retreat
FABULOOUS VIEW of mountains and downtown Gatlinburg. Spacious cabin, (SLEEPS up to 50+ PEOPLE!) Greystone Retreat is located in the heart of Gatlinburg and the Smoky Mountains, this luxurious 13-bedroom cabin offers 3 levels of luxury and serenity and features a full sized indoor heated swimming pool, 60 game arcade, and home theater. Your view is downtown Gatlinburg and the mountains beyond. Fabulous! Private! Grassy yard for play. Outdoor Gas firepit and beautifully landscaped both front and back. You deserve this kind of vacation home. Come on and enjoy!

Terrific setting, amazing view! The view shots are from this cabin - all of downtown Gatlinburg and the mountains beyond.

Shares parking area with Greystone Pointe Lodge, sleeps 87, in case you need two for an extra large group. They can be rented together and walk back and forth easily.

Bring the whole gang! The flexible floor plan allows you to travel comfortably in a group. So whether traveling with friends, a church group, or bringing along the whole family, this luxurious mountain lodge provides the ideal space for any large group. Corporate meetings - yes! Can you see yourself in this lodge with this mountain view? And your group? Go ahead - picture your dream vacation in Gatlinburg in luxury with 50 of your favorite people. Or 30. You don't have to use all the beds. Just come visit!

Upstairs Level - Let your large group spread out and relax with our spacious upstairs level -sleeps (36) with 5 king bedroom suites (4 with futon), 2 bunk bedroom suites- together they sleep 15. This makes a total of 7 bedrooms and 7 bathrooms on this level. Private deck for relaxing and enjoying the view or that quiet conversation.

The upper level also houses the spacious game room with full size pool table. Hours of fun for every age. Enjoy hanging out together or a few of you can hang out on the private, large deck.

Main Level- On the main level you will find 2 large, enclosed bedrooms with King sized beds, plus futons (sleeps 8), and private bathroom in each. One is handicap accessible. Beautifully decorated and ready for a great night's sleep - well rested you will awaken ready to go for the day's activities.

This cabin has an open floor plan that provides a spacious kitchen and dining room. One of the biggest expenses on any vacation is dining out, especially for the entire family. Trying to feed this many people during your stay can get a bit pricey so our lodge is equipped with a spacious and well-appointed kitchen that allows for easy and enjoyable meal preparation right at home. Dining area seats 30 all at once. Clean up?? No problem - two dishwashers to do the dirty work for you. Huge double commercial fridge to store all the food for the stay. Extra fridge located downstairs with more cabinets for storage and extra dishes. Plenty of tables, chairs and stools for everyone to gather 'round and enjoy time together.

This level features a huge covered deck with incredible views of downtown Gatlinburg from East Parkway all the way around to the Park Vista – yes that includes the Space Needle, site of some of the city's fireworks extravaganzas. You will love sitting on your private deck and enjoying the views. Loads of luxury deck furniture and rockers. Relax - you're on vacation. There is also a beautiful view of the mountain range beyond Gatlinburg. Absolutely stunning! And very private!

Lower Level- Your group can enjoy 4 enclosed king size bedroom suites with a futon in each (sleeps 16).

An incredible ultramodern 16-person theater room with theater seating and an 80-inch-high definition TV; kitchenette with refrigerator, sink and microwave; laundry room with full sized washer and dryer.

60 game Arcade for 2 players featuring many of your favorites. Offers hours of entertainment and competition.

This level features a full sized, heated indoor swimming pool that will allow swimming all year round! Spacious and clean - hours of entertainment for the whole family! The large wall of windows allows you to be seated in the pool and enjoy the incredible wide open view of the mountains - one of a kind.

Right off the pool is a private hot tub overlooking the view of the Smokies and tucked away in the beautifully hardscaped yard. Covered with a custom built gazebo to allow enjoying the hot tub in all kinds of weather. Built in shelf for music and devices to be nearby but away from the water and well lit for when and if you want lighting ....or not.

Gas firepit with seating overlooking the view in a beautifully landscaped setting. Perfect for enjoying the mountain air outdoors - in any kind of season!

Paved roads all the way to the cabin. Located above the aquarium on Greystone Heights with plenty of flat parking adjacent to the cabin. Just a short drive down the mountain road and you can park in the large Parking Garage at the Aquarium and walk or catch the trolley to all the attractions without ever having to go through the traffic. Most of the popular dinner spots are just a short walk from the Aquarium garage. Or you could take advantage of one of the many taxi services or Uber to ride down to town.

The other large yard area is grassy with plenty of room for the kids to romp and play and the parents to sit and supervise. Both yard areas professionally landscaped. It's unusual to have yard at all in a mountainside cabin - but this one offers plenty of flat outdoor space for your group.

Bedrooms:
* futons recommended for children only
11 King master suites, 10 with a futon, 1 bunk room with 2 Queen over queen sleeps 8 with private bath, 1 bunk room with 1 twin and 3 queen beds sleeping 7 with it's own private bathroom
Main floor: 1 master King suite is handicap accessible with futon; 1 king suite with a futon
Lower level: 4 king suites each with a futon
Upper level: 5 king suites, 4 have a futon; and 1 bunk room with 2 queen over queen log bunk beds, and 1 bunk room with 1 twin and 3 queen built in bunk beds

Located just across the parking area, easy walk, from the brand new Greystone Pointe Lodge. This luxurious 16 bedroom accomodates 72 people. The two of these combined can sleep 120 people. And you can walk back and worth. Each one is very private. Fabulous views from both.

Due to recent bear activity, we can no longer provide the large gas grill that has been replaced with a large charcoal park grill.

It's just a short drive to the entrance to the Smoky Mountain National Park, through downtown Gatlinburg. Pigeon Forge is just 5 miles up the road. Located near all area attractions. An easy drive or taxi ride to the bottom of the road and you're in downtown Gatlinburg within walking distance of restaurants and shopping and right across the street from the new Anakeesta. Great view of Anakeesta on the mountain from your beautiful, private deck. And of the famous round hotel and Mt. LeConte and Gatlinburg. Did I mention the view is simply incredible? Come on! Book now! You won't be disappointed.

Call and speak with one of our friendly vacation specialists to help answer any of your questions.


Amenities
Fully Equipped Kitchen

Mountain View

Wireless Internet

Handicap Accessible

Washer/Dryer

Location: Gatlinburg

Microwave

Private Hot Tub

Central Heat & Air

Fully Equipped Kitchen

Towels & Linens

Fireplace: Gas

Dishwasher

Pool Table

Arcade Game

Decorated for Holidays

TV Type: Big Screen TV

Grill: Charcoal

Firepit/Gas

Theater/movie room

Park Grill: charcoal

In-Cabin Pool

TV's: 15 Flat screens
Login
Please login to your account.
Travel and Insurance page not found
Damage Insurance page not found
Triphedge Insurance page not found