https://www.visitmysmokies.com/wp-content/uploads/2022/01/30012022042140.jpg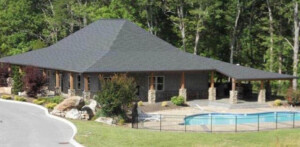 https://www.visitmysmokies.com/wp-content/uploads/2022/11/02112022093423.jpg
https://www.visitmysmokies.com/wp-content/uploads/2022/11/02112022093532.jpg
https://www.visitmysmokies.com/wp-content/uploads/2022/11/02112022093533.jpg
https://www.visitmysmokies.com/wp-content/uploads/2022/11/02112022093534.jpg
https://www.visitmysmokies.com/wp-content/uploads/2022/11/02112022093535.jpg
https://www.visitmysmokies.com/wp-content/uploads/2022/11/02112022093536.jpg
https://www.visitmysmokies.com/wp-content/uploads/2022/11/02112022093538.jpg
https://www.visitmysmokies.com/wp-content/uploads/2022/11/02112022093539.jpg
https://www.visitmysmokies.com/wp-content/uploads/2022/11/02112022093540.jpg
https://www.visitmysmokies.com/wp-content/uploads/2022/11/02112022093541.jpg
https://www.visitmysmokies.com/wp-content/uploads/2022/11/02112022093542.jpg
https://www.visitmysmokies.com/wp-content/uploads/2022/11/02112022093543.jpg
https://www.visitmysmokies.com/wp-content/uploads/2022/11/02112022093545.jpg
https://www.visitmysmokies.com/wp-content/uploads/2022/11/02112022093546.jpg
https://www.visitmysmokies.com/wp-content/uploads/2022/11/02112022093548.jpg
https://www.visitmysmokies.com/wp-content/uploads/2022/11/02112022093549.jpg
https://www.visitmysmokies.com/wp-content/uploads/2022/11/02112022093550.jpg
https://www.visitmysmokies.com/wp-content/uploads/2022/11/021120220935521.jpg
https://www.visitmysmokies.com/wp-content/uploads/2022/11/02112022093553.jpg
https://www.visitmysmokies.com/wp-content/uploads/2022/11/02112022093555.jpg
https://www.visitmysmokies.com/wp-content/uploads/2022/11/02112022093556.jpg
https://www.visitmysmokies.com/wp-content/uploads/2022/11/02112022093557.jpg
https://www.visitmysmokies.com/wp-content/uploads/2022/11/021120220935571.jpg
https://www.visitmysmokies.com/wp-content/uploads/2022/11/02112022093559.jpg
https://www.visitmysmokies.com/wp-content/uploads/2022/11/021120220935591.jpg
https://www.visitmysmokies.com/wp-content/uploads/2022/11/02112022093600.jpg
https://www.visitmysmokies.com/wp-content/uploads/2022/11/02112022093601.jpg
https://www.visitmysmokies.com/wp-content/uploads/2022/11/02112022093602.jpg
https://www.visitmysmokies.com/wp-content/uploads/2022/11/02112022093603.jpg
https://www.visitmysmokies.com/wp-content/uploads/2022/11/02112022093604.jpg
https://www.visitmysmokies.com/wp-content/uploads/2022/11/02112022093606.jpg
https://www.visitmysmokies.com/wp-content/uploads/2022/11/02112022093607.jpg
https://www.visitmysmokies.com/wp-content/uploads/2022/11/02112022093608.jpg
https://www.visitmysmokies.com/wp-content/uploads/2022/11/021120220936081.jpg
https://www.visitmysmokies.com/wp-content/uploads/2022/11/02112022093609.jpg
https://www.visitmysmokies.com/wp-content/uploads/2022/11/02112022093610.jpg
https://www.visitmysmokies.com/wp-content/uploads/2022/11/02112022093611.jpg
https://www.visitmysmokies.com/wp-content/uploads/2022/11/02112022093612.jpg
https://www.visitmysmokies.com/wp-content/uploads/2022/11/02112022093613.jpg
https://www.visitmysmokies.com/wp-content/uploads/2022/11/02112022093614.jpg
https://www.visitmysmokies.com/wp-content/uploads/2022/11/02112022093615.jpg
https://www.visitmysmokies.com/wp-content/uploads/2022/11/021120220936151.jpg
https://www.visitmysmokies.com/wp-content/uploads/2022/11/02112022093616.jpg
https://www.visitmysmokies.com/wp-content/uploads/2022/11/02112022093617.jpg
https://www.visitmysmokies.com/wp-content/uploads/2022/11/02112022093619.jpg
Circles
Location Details: Sevierville
Bedrooms: 5 Bathrooms: 5.5 Sleeps: 12
Brand New Home!! Available Now For Bookings!
Enjoy this one of a kind, brand new custom lake house located in beautiful Timberlake Bay! This home offers everything needed to have the lake vacation of a lifetime! With over 4100 square feet of indoor space, 2000 square feet of outdoor porch and lower patio and a 34 X 14 foot covered screened in porch with large gas fireplace. This is just the beginning of what this home has to offer..
Amenities
Fully Equipped Kitchen

Hot Tub

King Bed

Private/Secluded

Satellite / Cable TV

Internet/Wifi

Fireplace

Washer & Dryer

Pool Access

Non-Smoking

Grill
Login
Please login to your account.
Travel and Insurance page not found
Damage Insurance page not found
Triphedge Insurance page not found