https://img.bookonthebrightside.com/heartland/large/6886.jpg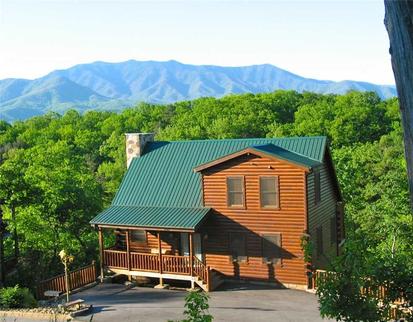 https://img.bookonthebrightside.com/heartland/large/6885.jpg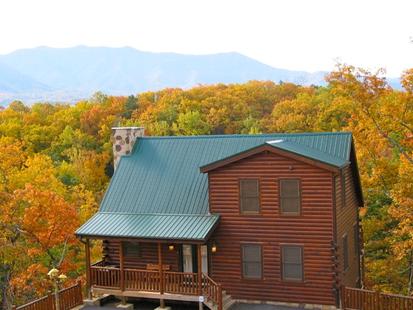 https://img.bookonthebrightside.com/heartland/large/6972.jpg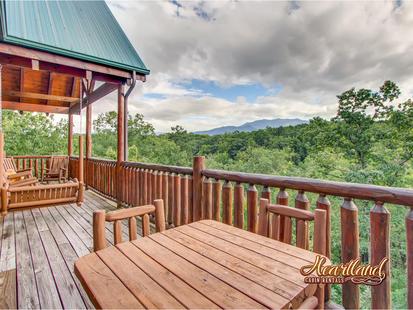 https://img.bookonthebrightside.com/heartland/large/6888.jpg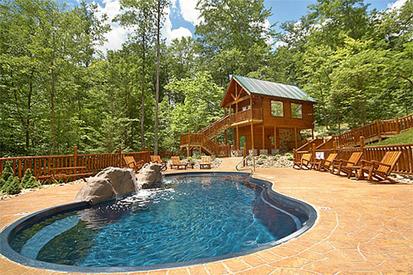 https://img.bookonthebrightside.com/heartland/large/6889.jpg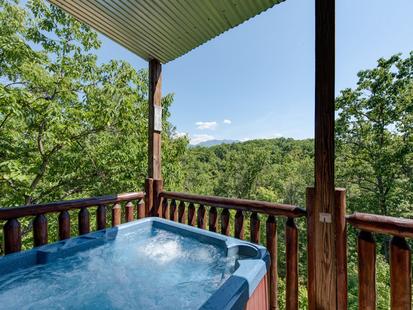 https://img.bookonthebrightside.com/heartland/large/6890.jpg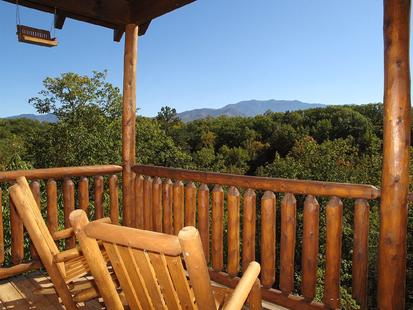 https://img.bookonthebrightside.com/heartland/large/6906.jpg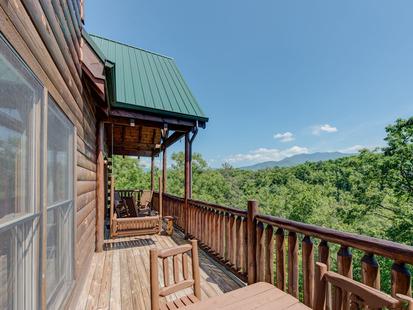 https://img.bookonthebrightside.com/heartland/large/6910.jpg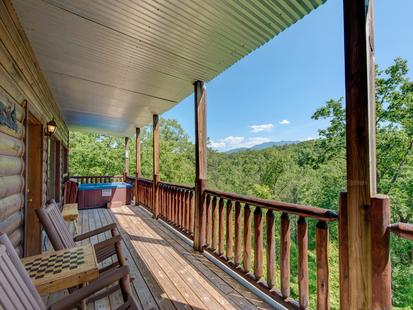 https://img.bookonthebrightside.com/heartland/large/6911.jpg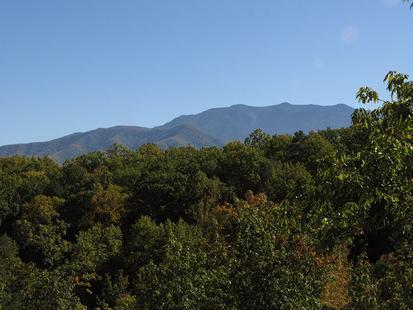 https://img.bookonthebrightside.com/heartland/large/6912.jpg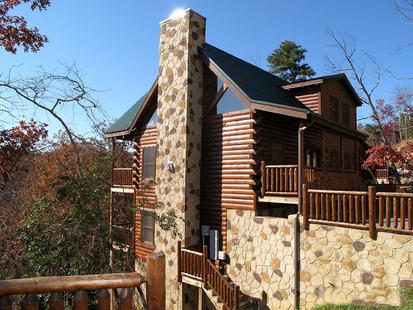 https://img.bookonthebrightside.com/heartland/large/6961.jpg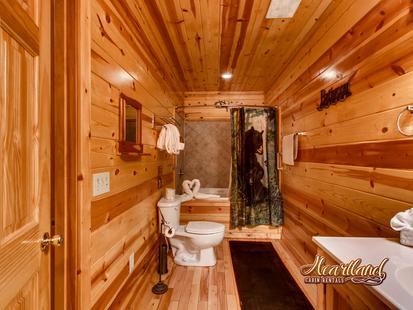 https://img.bookonthebrightside.com/heartland/large/6962.jpg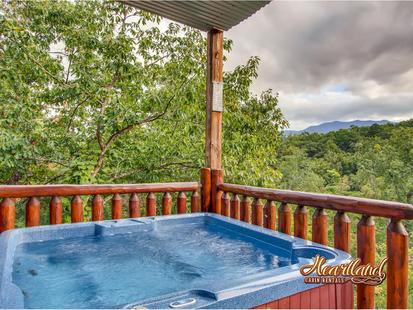 https://img.bookonthebrightside.com/heartland/large/6963.jpg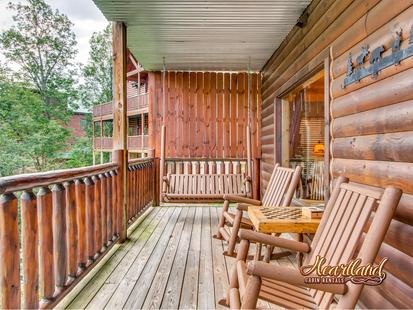 https://img.bookonthebrightside.com/heartland/large/6964.jpg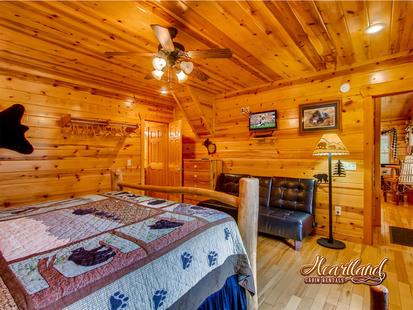 https://img.bookonthebrightside.com/heartland/large/6965.jpg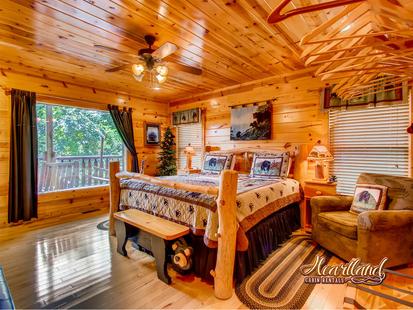 https://img.bookonthebrightside.com/heartland/large/6966.jpg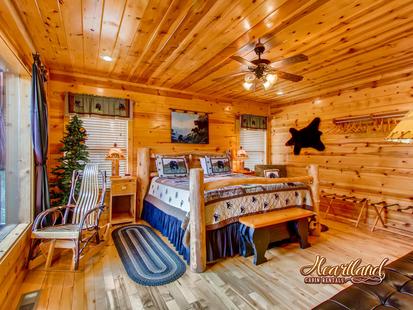 https://img.bookonthebrightside.com/heartland/large/6967.jpg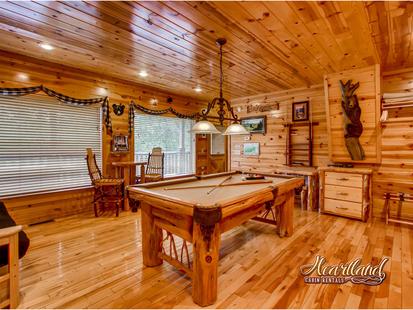 https://img.bookonthebrightside.com/heartland/large/6968.jpg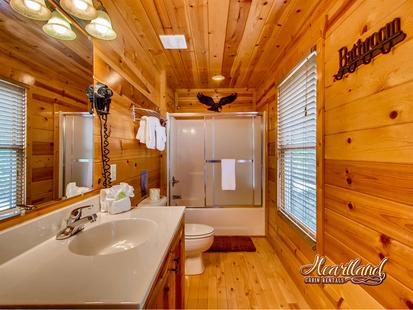 https://img.bookonthebrightside.com/heartland/large/6969.jpg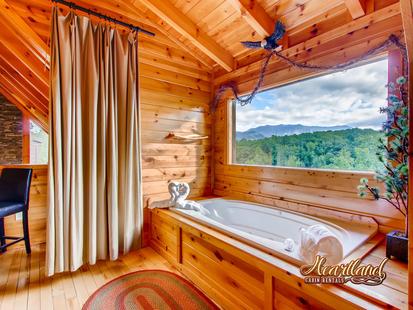 https://img.bookonthebrightside.com/heartland/large/6970.jpg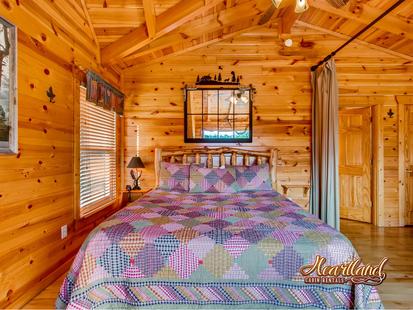 https://img.bookonthebrightside.com/heartland/large/6971.jpg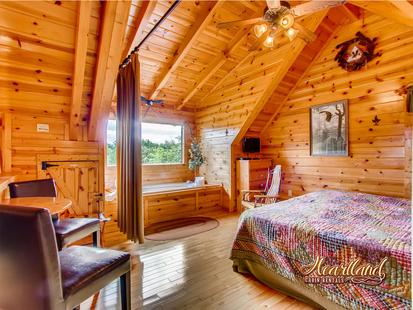 https://img.bookonthebrightside.com/heartland/large/6973.jpg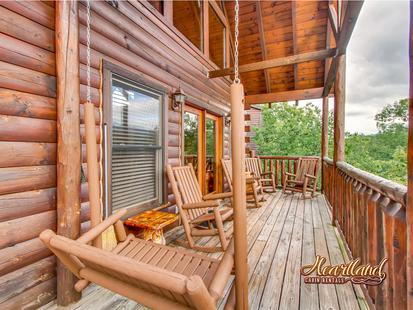 https://img.bookonthebrightside.com/heartland/large/6974.jpg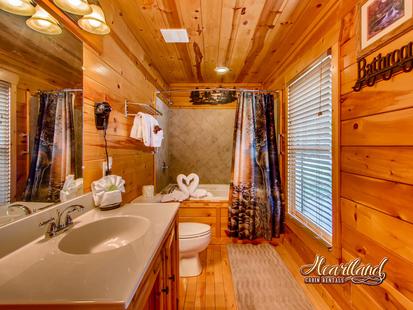 https://img.bookonthebrightside.com/heartland/large/6975.jpg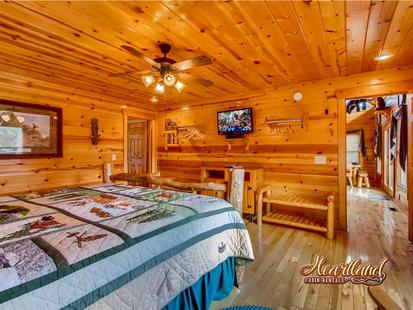 https://img.bookonthebrightside.com/heartland/large/6976.jpg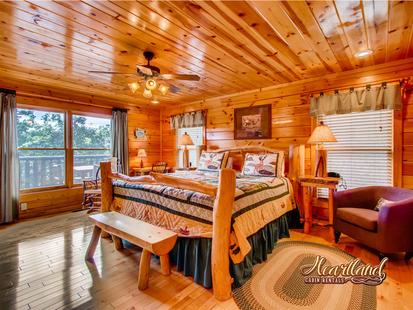 https://img.bookonthebrightside.com/heartland/large/6977.jpg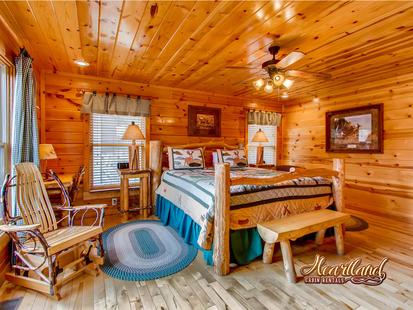 https://img.bookonthebrightside.com/heartland/large/6978.jpg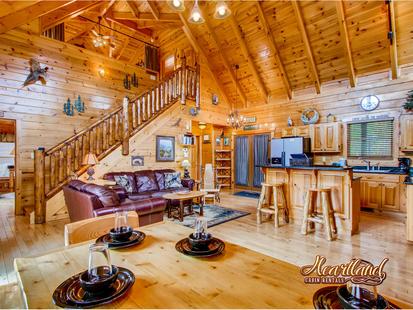 https://img.bookonthebrightside.com/heartland/large/6979.jpg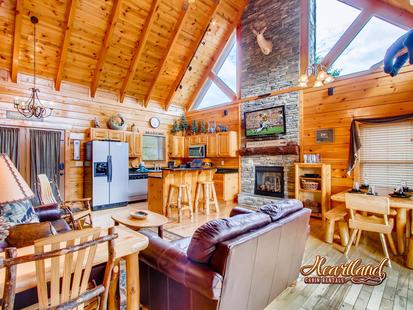 https://img.bookonthebrightside.com/heartland/large/6980.jpg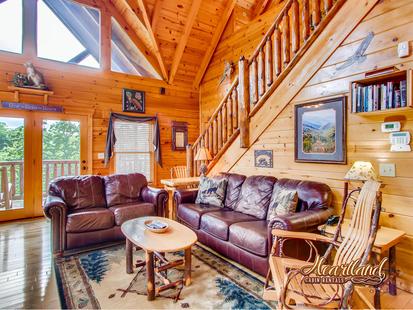 https://img.bookonthebrightside.com/heartland/large/6981.jpg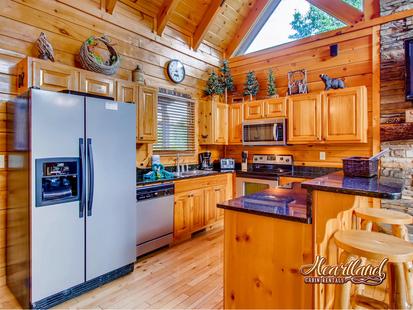 https://img.bookonthebrightside.com/heartland/large/6982.jpg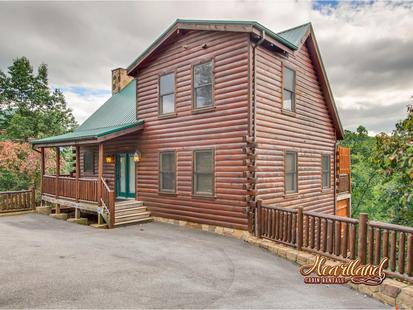 https://img.bookonthebrightside.com/heartland/large/6983.jpg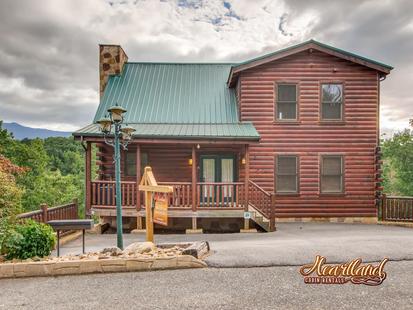 https://img.bookonthebrightside.com/heartland/large/6895.jpg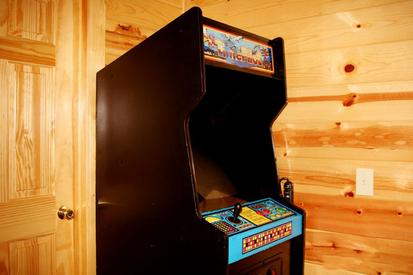 https://img.bookonthebrightside.com/heartland/large/6882.jpg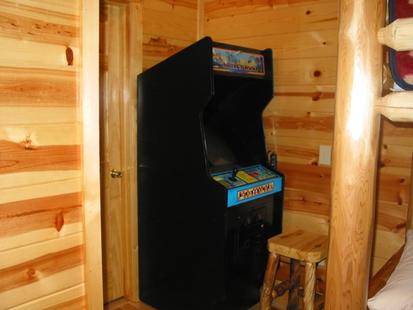 https://img.bookonthebrightside.com/heartland/large/6914.jpg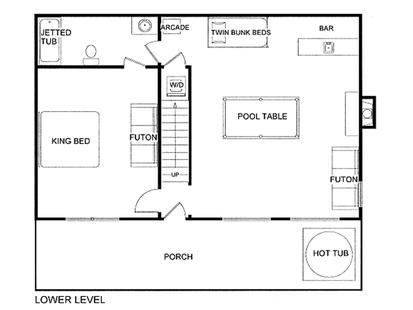 https://img.bookonthebrightside.com/heartland/large/6915.jpg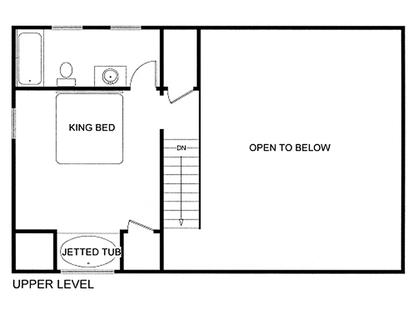 https://img.bookonthebrightside.com/heartland/large/6913.jpg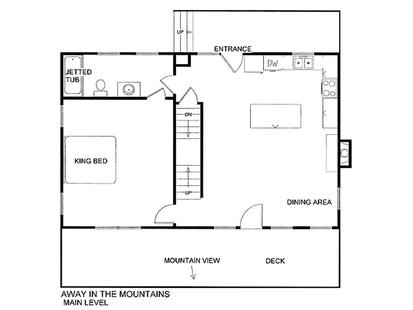 AWAY IN THE MOUNTAINS
Location Details: Sevierville
Bedrooms: 3 Bathrooms: 3 Sleeps: 10
AWAY IN THE MOUNTAINS
Away in the Mountains, a 3-floor cabin in a gated community has so much going for it, we don't know where to start. Not only is it in a stunning setting with views of the Great Smoky Mountains from its large decks, but it's also just minutes from restaurants, parks, attractions, and activities ranging from skiing to white-water rafting. Plus the cabin itself is packed with luxuries, including an outdoor hot tub and a jetted tub in each of its 3 bathrooms. And just wait until you see the game room!

The cabin can sleep up to 10 people. Each floor has its own en-suite bedroom, complete with a king-size bed, a TV, and a bathroom. A master suite is, in fact, the only room on the loft level, so if it's maximum privacy you want—plus a jetted tub right in the bedroom rather than in the bathroom—this is the suite for you. All 3 bedrooms are wonderfully restful, with their wood-planked floors, walls, and ceilings, log style furnishings, and views of the dense woodlands and the mountains beyond.

The game room on the lower level can sleep another 4 people, in bunk beds and a futon. If you're traveling with kids, they'll probably beg you to let them have this as their bedroom! This roomy space also includes a full-size pool table, a multi-game arcade, a wet bar, and a 42" HDTV with cable and surround sound. There's even a gas fireplace to keep you toasty in winter.

If you want to celebrate after winning your pool game—or need to console yourself after losing—step right out from the game room onto the lower deck and ease into the hot tub. As you soak among steamy jets of water you can watch eagles and falcons soar above the mountains while the breeze rustles through the trees. It's a true feast for the senses!

Of course, you can also savor the sights and sounds without soaking in the tub. Kick back on one of the deck rockers first thing in the morning to listen to songbirds greet the day; enjoy an alfresco meal on the deck's log-style table; nurse a nightcap with that special someone on the porch swing in the silvery glow of the moonlight. These are the magical moments you'll remember long after you've returned home.

The main floor is home to the great room. The double-height vaulted ceiling and expansive windows complement the rustic yet refined furnishings and add to the airy, open feel. The whole gang can hang out together even while everyone does his or her own thing: nestle on a sofa and watch a movie on the 50" HDTV with cable, DVD player. Stretch out and surf the web via the free WiFi; play Monopoly at the large dining table; enjoy a snack by the glow of the cabin's 2nd gas fireplace.

Whether you plan to create culinary masterpieces or simply brew coffee in the morning, you'll appreciate the sparkling kitchen. Stainless-steel appliances, gadgets, cookware, tableware, and plenty of counter space and elbow room: The kitchen has it all. There's even a breakfast nook where family and friends can help with slicing and stir… or at least keep you company while you channel your inner chef.

If you're better at making reservations than making dinner, you'll be delighted that Away in the Mountains is only 15 minutes from the many restaurants of downtown Gatlinburg. Also nearby is the Great Smoky Mountains National Park, which you can explore by foot, by bike, on horseback, or by car. Because the cabin is located in Gatlinburg's Arts and Crafts community, you'll be among the Arts and Crafts Loop, an 8-mile trail of galleries, studios, and shops. If you visit in the summer, you'll have free use of the Settler's Ridge pool and patio. Bring your bathing suits and your towels and enjoy your swim! We DO NOT provide pool towels! Community pool access is provided and managed through a third party company. Heartland Cabin Rentals is not responsible for maintenance or pool closures. The pool is typically open Memorial Day through Labor Day.

Away in the Mountains offers something for just about everyone. That's why you should book your stay today; you don't want everyone else to beat you to it!

Cabin is NO SMOKING and NO PETS! CABIN SLEEPS 10 ONLY! ABSOLUTELY NO SMOKING ON ANY OF THE PROPERTY!!
During the months of November - March , 4 wheel drive and/or chains are required in case of inclement weather.
Amenities
Mountain View

Central Heat & Air

Fireplace: Gas

Swimming Pool Access

Charcoal Grill

Full Baths

Local Channels

PETS-NOT ALLOWED

Spa - Hot Tub

Washer and Dryer

Spa - Jacuzzi

Full Kitchen

Game - Pool Table

Internet Access WiFi

King Bed

Classic Arcade 60/Pac Man/donkey kong

NON-SMOKING

Carbon Monoxide Detector

Smoke Detector

Decks

Bunk Beds

3 Level Cabin

NEAR SHOPPING
Login
Please login to your account.
Travel and Insurance page not found
Damage Insurance page not found
Triphedge Insurance page not found