https://www.visitmysmokies.com/wp-content/uploads/2022/08/09082022093342.jpg
https://www.visitmysmokies.com/wp-content/uploads/2022/08/09082022093432.jpg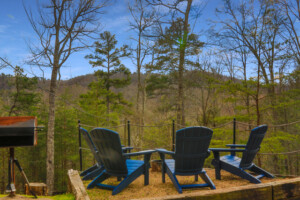 https://www.visitmysmokies.com/wp-content/uploads/2022/08/09082022093507.jpg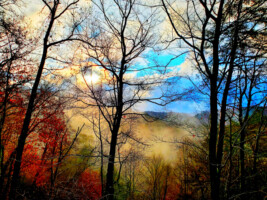 https://www.visitmysmokies.com/wp-content/uploads/2022/08/09082022093532.jpeg
https://www.visitmysmokies.com/wp-content/uploads/2022/08/09082022093608.jpg
https://www.visitmysmokies.com/wp-content/uploads/2022/08/09082022093624.jpg
https://www.visitmysmokies.com/wp-content/uploads/2022/08/09082022093813.jpg
https://www.visitmysmokies.com/wp-content/uploads/2022/08/09082022093832.jpg
https://www.visitmysmokies.com/wp-content/uploads/2022/08/09082022093853.jpg
https://www.visitmysmokies.com/wp-content/uploads/2022/08/09082022093917.jpg
https://www.visitmysmokies.com/wp-content/uploads/2022/08/09082022093937.jpg
https://www.visitmysmokies.com/wp-content/uploads/2022/08/09082022093951.JPG
https://www.visitmysmokies.com/wp-content/uploads/2022/08/09082022094010.jpg
https://www.visitmysmokies.com/wp-content/uploads/2022/08/09082022094123.jpg
https://www.visitmysmokies.com/wp-content/uploads/2022/08/09082022094147.JPG
https://www.visitmysmokies.com/wp-content/uploads/2022/08/09082022094201.jpg
https://www.visitmysmokies.com/wp-content/uploads/2022/08/09082022094223.jpg
https://www.visitmysmokies.com/wp-content/uploads/2022/08/09082022094303.jpg
https://www.visitmysmokies.com/wp-content/uploads/2022/08/09082022094315.jpg
https://www.visitmysmokies.com/wp-content/uploads/2022/08/09082022094343.jpeg
https://www.visitmysmokies.com/wp-content/uploads/2022/08/09082022094407.jpg
https://www.visitmysmokies.com/wp-content/uploads/2022/08/09082022094419.jpg
https://www.visitmysmokies.com/wp-content/uploads/2022/08/09082022094433.jpg
https://www.visitmysmokies.com/wp-content/uploads/2022/08/09082022094538.jpg
Almost Heaven
Location Details: Sevierville
Bedrooms: 2 Bathrooms: 1.5 Sleeps: 4
7 Mi To Gatlinburg and 6 Mi To Pigeon Forge
Almost Heaven is a warm modern-rustic cabin located in secluded area with a serene and majestic mountain view. The cabin offers great amenities and is a perfect getaway for couple(s), small family or friends. Thanks to the privacy of this cabin, guests will enjoy an authentic secluded Smoky Mountain feel while still being just minutes away from all the fun and exciting things to do in Pigeon Forge and Gatlinburg.
Amenities
Fully Equipped Kitchen

Hot Tub

King Bed

Mountain View

Private/Secluded

Internet/Wifi

Fireplace

Non-Smoking

Grill
Login
Please login to your account.
Travel and Insurance page not found
Damage Insurance page not found
Triphedge Insurance page not found